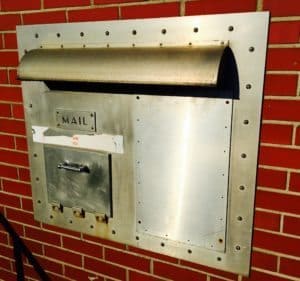 Hawkers, based in Madrid, wants to "disrupt" the sunglass market.  Thinking Warby Parker? So am I. But once you dig in a bit, and then you look at their price, you may come to the conclusion they are on to something a bit different.
Most budget sunglasses are low-quality crap with questionable eye protection specs. I have purchased more than my fair share.  Once you start forking over more money – quality jumps – but the cost jumps even higher.  Hawkers wants to "put an end to the monopoly by creating the most awesome quality sunglasses at a fair price".  The quality eyeglass world is dominated by just a few players so they have some solid pricing power. Has Hawkers accomplished their goal of putting the bigs on alert?  Check out their crowdfunding campaign on Kickstarter and it sounds pretty good.
The campaign page states that Hawkers has formed some enviable partnerships with Mercedes-Benz, Hard Rock, Pay-Pay, Facebook and more.  Apparently, Hawker started with just €300 and has now sold over 1 million pairs of glasses. The young company states it has generated over € 15 million in revenue for 2014 and now employs over 60 individuals. That is impressive.  So why run a Kickstarter campaign? Do they really need the cash? Not really. They want the exposure and are using crowdfunding to cross the Atlantic and break into a new market.
It is Not About the Money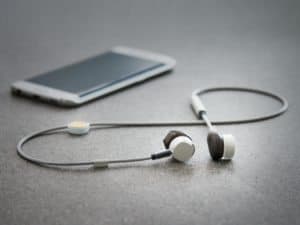 I agree with the team at Hawker. Monopoly pricing sucks regarding eye-wear (and other things). If you agree with them too you can register your support by joining over 8000 backers by signing up for a pair of their cool sunglasses now. Ships in November.
In checking out the PUGZ Bluetooth headphones, the first thing I noticed is the design. If I compare them to my PowerBeats wireless headphones, the PUGZ put Beats to  shame in a beauty contest. But not only do they look great, but PUGZ has also incorporated a very cool feature.  If the battery runs low PUGZ allows you to charge via a magnetic connector to your smartphone. No more dead Bluetooth headphones. According to the campaign page, PUGZ only needs a parsimonious 3% of your iPhone's battery to reanimate and charge your 'phones.  The combo of cool design and needed features rocketed this project out of the gate having raised OVER $100,000 on Kickstarter in less than a day. Created by "techies and designers from the mobile industry", this one is fully funded and is going much higher.
FABTotum ran a super successful crowdfunding campaign on Indiegogo about 2 years ago. On a $50,000 goal the project almost hit $600,000 for a 3D printer that priced out at about $1000. So what compelled so many backers to fork over a grand for a printer? Print, Cut, Mill, Scan, Manipulate – and more. FABTotum had created an all in one desktop printer that did more than just create 3D objects.
Now the team in Italy is back again with their next iteration of the FABTotum: the Prism.
This newest hardware not only scans, mills, prints, lasers etc., FABTotum has incorporated "innovative stereolithography technology" that steps up their hardware several notches for the very best desktop factory out there. Can they top the amount raised last go around? I don't know but I know that I have tech-envy and would love to have one on my desk right now.
---
Hawkers Co. wants to disrupt the market and put an end to the monopoly by creating the most awesome quality sunglasses at a fair price.
Hawkers Co. was started by 4 friends in Spain. With only €300 and the conviction that the eyewear industry is deeply unfair. That's why we decided to start a revolution, but a true one. The trip on which we set off less than 2 years ago, has taken us to reach heights not even dreamt, like sponsoring the Los Angeles Lakers or partnering with Mercedes Benz, DOPE, Hard Rock, PayPal, Facebook…
We were honored by Instagram to be one of the few companies selected to become the first ones to launch a campaign on the network. Many Celebrities showed us their love and joined the #HawkersRevolution ever since.
World's smallest wireless earbuds you charge through your phone! Minimal size & shape allows perfect fit and music experience!
PUGZ team consists of techies and designers that love to create products we love! For years We've created stuff for the mobile and tech industry that we've been proud of. But there's always been a feeling that something is lacking. So now its about time we do it our way. With no compromises!
We have been working on our dream project in all secrecy for over a year now. And we are finally ready to present it to the world
World's first All-in-One Low Cost Stereolithography 3D printing platform. 3D print, Mill, Scan
Meet PRISM, a platform that enables precision 3D printing with an innovative Stereolithography technology.
With FABtotum PRISM you get the most flexible and advanced multipurpose manufacturing device ever conceived, capable of 3D Printing in SLA light-curing resins or with FFF on Materials like PLA, PETG, ABS as well as NYLON, HIPS, PC, 3D Milling Foams,Brass,Wood,Aluminum and acquire 3D point clouds and models via multiple 3D scanning methods with the built-in hi-res camera, touch probe and laser.
Have a crowdfunding offering you'd like to share? Submit an offering for consideration using our Submit a Tip form and we may share it on our site!