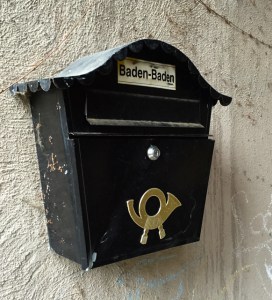 Ne'er do wells are constantly trying to hack your home computer.  If you do not believe me, load up some software and see how frequently your home network is scanned.  The fact is that just about anyone can be a casual hacker these days.  Just head over to any of a number of boards where nefarious characters congregate and they will be happy to sell you some "off the shelf" software to become an amateur (or professional) black hat type. There is an ongoing cat and mouse game that continues perpetually between software providers and hackers.  As one exploit is fixed, another is soon discovered. This next campaign claims that half of Americans were hacked in 2014 (and probably didn't know it).
Cujo is a hardware/software device that has been created to bring "business level internet security" to your home network.  Co-founders Yuri Frayman and Einaras Gravrock have impressive backgrounds in the internet space – including one "exit" where Google was the buyer.
A plug and play protection product, Cujo connects directly to your home router and provides a barrier to viruses, malware and miscreant individuals.   Cujo inspects data packets coming and going to block threats prior to them hitting your iPhone, iPad and home computer. Data is analyzed on the "Cujo Cloud" which learns from experience and adapts to new threats on a rolling basis.  Yes, there is an associated cost to getting all this day in and day out.  Cujo is a subscription service but if you purchase on Indiegogo you will receive 6 months free once the Cujo is installed.  Perhaps you should ask yourself at what price are you willing to commit to be certain no one will ever access your home network?  Crowdfunding on Indiegogo having easily topped the campaigns $30,000 funding goal.
Home security has been an interesting sector in the crowdfunding space as multiple products have come to life using both Kickstarter and Indiegogo including the successful Canary product.  Angee, crowdfunding on Kickstarter now, has added a really cool twist to the sector and backers are quickly signing up to support this device.
Today's traditional home security systems are clunky and expensive. Do we really have to key in a passcode before the alarm sounds?  Sure old school companies are rolling out Apps as fast as they can but these, in my experience, pretty much suck. This crowdfunding project is probably the most impressive home security product I have reviewed, to date.
Angee is an autonomous system that does more than raise the alarm when someone enters your home without permission.  This product is feature rich leveraging technology in way you would expect in the booming Internet of Things world. Angee allows the user to control the product simply by telling it what to do. It knows when you are coming and going so – no more buttons to push.  The main hub is a nice looking piece of hardware that incorporates a 360-degree motion tracking camera that notifies you whenever something is amiss.  It also includes night vision so no worries when something occurs in the dead of night. Video can be recorded and streamed.  If the power goes out it has a 10-hour battery life.  This one has way too many features to list so head over to Kickstarter and check it out now.
Bruvelo is a smart coffee brewer in 2014crowdfunding re-do.  Crowdfund Insider covered the first run at raising funding to develop this smart coffee brewer in 2014.  At that time, the crowdfunding campaign had almost hit goal when the creator,  Dusting Sell, cancelled the project. As he explains in his updated pitch video, he discovered the $150,000 goal was not sufficient to manufacture and deliver the described product.  This time around Dustin is $975,000 and he is off to a great start.
Bruvelo, completed redesigned from the ground up, is a minimalist, connected coffee maker that strives to create the perfect cup of coffee every time.  You can tell Dustin is a coffee fanatic.  The detail put into creating Bruvelo is impressive.  The goal was to make the complex process of coffee perfection  and make it exceptionally simple. If you are a coffee lover and want more out of your morning brew then visit this Kickstarter project as it may be perfect for you.
---
CUJO smart device brings business level Internet security to protect all of your home devices.
CUJO acts as a gateway between your devices and for your connection to the Internet. We inspect packets of data coming and leaving your network and block threats before they can reach the target or do damage. We analyze behavior and secure all devices connected to your network. This is critical because newly connected devices don't have pre-installed security.
Unlike traditional solutions, CUJO adapts and reacts when your home is attacked and does not rely just on libraries of known malware issues. We analyze a humongous amount of behavioral data in our cloud and push learnings from one home to all CUJO protected homes.
An advanced security and communication system changing how you protect – and connect – to your home.
Angee gives you a full 360° view of your home — with voice recognition, at-the-door identification, motion-detecting rotation, advanced learning, cordless portability, and a number of additional features, all without any subscription fees. Angee is a welcome addition to any space.
Home is where we keep everything precious to us. But existing security systems are not smart, and are frustrating to use. Angee combines complex technology and beautiful design in an intelligent system that's personalized, completely automated and incredibly easy to use.
Home security is a necessity, but it doesn't have to be a burden. Even when you are home, Angee's got you covered. Record and stream videos, check your calendar — it's voice controlled and very clever.
Compact, smart and beautifully simple. It was built to do one thing and everything in between: Brew. Amazing. Coffee.
The Bruvelo is more than just a coffee maker, it's a fully integrated pour over brew system that was developed with one objective in mind – to brew the best cup of coffee possible. With a built-in grinder and perfectly optimized ratios, temperatures and steep times the Bruvelo sets the bar on single-cup coffee makers. It's incredibly compact and its beautiful understated design saves precious counter space.
Use the mobile app to start your morning ritual after your alarm goes off or after that last snooze – regardless, your coffee will be ready when you are.
This is not your average single-cup coffee maker. This is a single-cup coffee maker built to do one thing, and to do it extremely well.
Have a crowdfunding offering you'd like to share? Submit an offering for consideration using our Submit a Tip form and we may share it on our site!