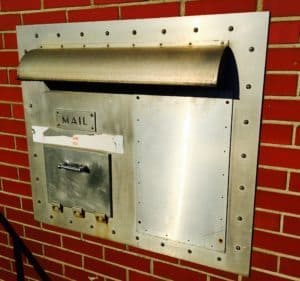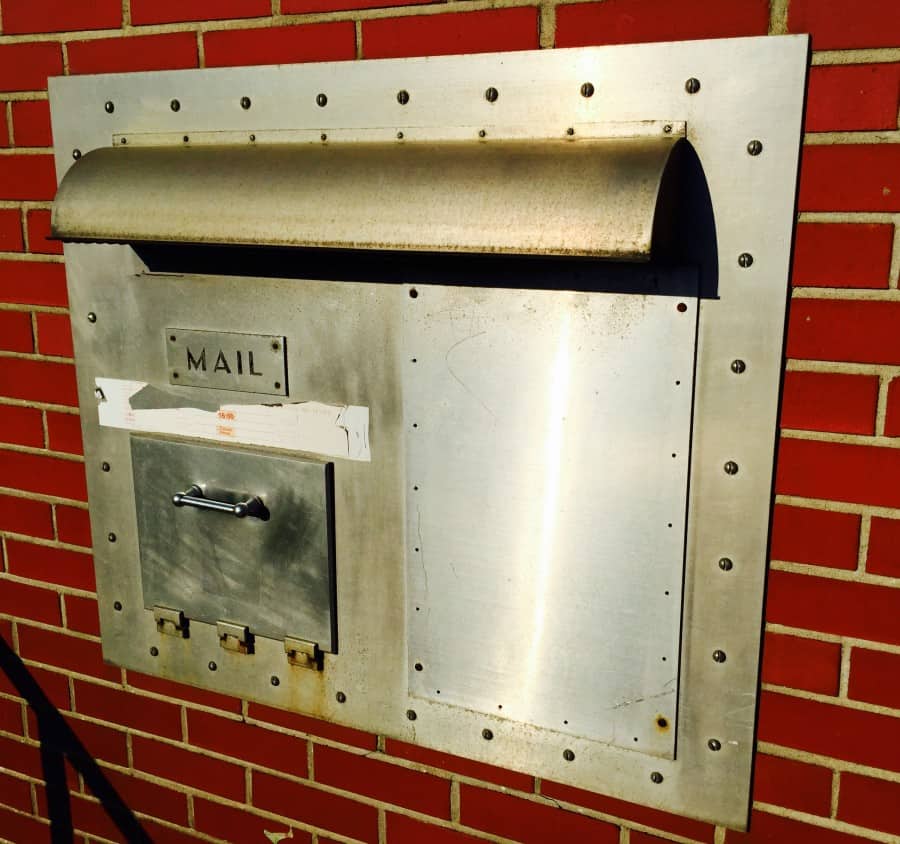 Renewable energy is the future of electricity generation. Fossil fuels have served us well for the past several hundred years but it will eventually run out and, unfortunately, leaves a bit of a mess in its wake. Solar, wind, geothermal and more, are being leveraged at scale in many countries around the world already. Houses located in sunny climates may slap some solar panels on their roof and generate impressive amounts of energy. But what of climates where there tends to be more wind than sun?
This next crowdfunding campaign is taking available wind generation technology and driving the cost down to a point that it really becomes very accessible.  Janulus, a company with origins in Iceland but based in Minnesota, has created has created a line of mini-wind power stations to generate energy to charge your iPhone – or your home.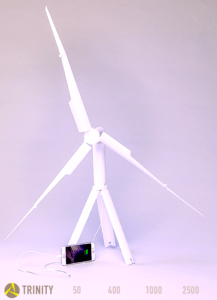 Created by brothers Einar and Agust Agustsson, this is not the first crowdfunding campaign they have launched. In fact in 2014 the pair created their first iteration of "Trinity" which successfully raised $75k on a $50k goal.  According to the campaign page that product is shipping now (more than a bit late). Today they are crowdfunding version 2.0 – a new and improved windmill with multiple options.  Launched on September 21st, it took just 2 days to hit its goal of raising $50,000.  So what is the pitch?  For $399 you may reserve a personal, portable wind turbine that claims to charge your iPhone 3 to 4 times. Each turbine includes a battery to store power.  Jump up to the top tier of a Trinity 2500 and for $5999 you can provide energy for your house.  Compare the price to available systems on the market and you can save yourself tens of thousands of dollars.
There have been multiple crowdfunding campaigns for mini windmills including WindPax and AirEnergy 3D.  Both have suffered from crippling delays. Will the Janulus Trinity fare better?
Crowdfunding on Kickstarter Janulus may be a harbinger for the future of home energy generation. Scheduled to ship in April 2016.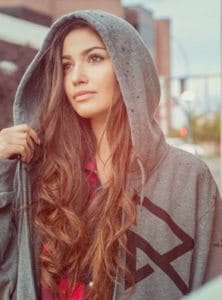 A jacket that heats? Sure they exist but they don't look as good as this next crowdfunding campaign.
Ravean has created a line of heated jackets including a hoodie, down vest and down jacket (with or without a hood).  The creators call their product the "world's first heated down jacket with mobile charging and battery heated gloves".  Not only do these garments look hot but they incorporate much-needed features.  The Hoodie and Vest comes paired with a 5V battery. The down jacket versions includes a 12V battery and a pair of gloves that plug into your sleeve.
Recognizing that just about everyone is permanently connected to their smartphones, the Ravean jackets allow the battery to double as a portable charging station as well. The price is right in comparison to other options on the market too.  Order before October 15th and the creators state they will ship before Christmas. Better hurry. Crowdfunding on Kickstarter.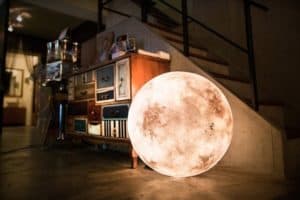 The Luna Moon lantern is a bit of an unlikely crowdfunding hit. Luna is a light that is a model of moon. According to the campaign page, each Luna is handcrafted and more art than appliance. They are being marketed in multiple sizes from a mini luna at 3.2 inch diameter all the way up to the king sized Luna at 23.6″ across.   Buy one of each and you can create your very own Mooniverse.  Crowdfunding on Indiegogo out of Taipei, this campaign has set a flexible funding goal of $40,000.  Today it is over $600,000 as almost 3000 backers have signed up to receive their very own moon.
---
Generate and store your own clean energy with the worlds first truly portable Wind Turbine.
With Trinity you can generate your own clean energy instead of paying for it and with it's enormous and reliable Li-ion battery pack you can store it for when you need it.
Trinity is your very own portable power station:
Easy two step setup or mount Trinity on your home.
Trinity uses the same type of battery as today's electric cars.
Highly efficient generating up to 2.500 watts and generating in as low as 2 m/s (4 mph) wind.
Affordable with pledge starting at $369 for the first 50 units of Trinity 50.
Light and portable weighing only from 650 gr (1.4 lbs.).
The most powerful versions can generate and store electricity to power your home.
Earlier version has already gone through Kickstarter funding with great results.
The World's First Heated Down Jacket w/ 6X Mobile Charging, Battery-Free Heated Gloves, Comfort Zone -4F to 55F, Water Resist…

Layering is a thing of the past. Our lightweight, packable jackets combined with our carbon technology, and external power packs, are designed to keep you at the right temperature, regardless of the outside conditions.

If you've ever tried those heavy, bulky heated gloves with batteries on the wrists you'll be happy to know that Ravean has solved this problem. Simply connect your gloves to the Ravean C6 12V system and just like that they're part of the heating system. Use your jacket button adjuster to adjust the system to heat your gloves and any other area of your jacket. This is only available in the C6 12V down jacket products

Transform your space into a magical world with this moon lantern. Comes in 7 sizes.When was the last time you looked up at the moon?

Divine and serene, the moon is a resting place for our heart.

After a long day, we sometimes want to take a glimpse at the moon for a sense of relief, only to find skyscrapers in the city…

But now, you can bring the moon along with you.

Inspired by the moon, the artwork ─ Luna, hopes to bring more delight and content into your life. Indulge yourself into the moonlight. Let Luna illuminate your space, and your mind.

Have a crowdfunding offering you'd like to share? Submit an offering for consideration using our Submit a Tip form and we may share it on our site!

Sponsored Links by DQ Promote