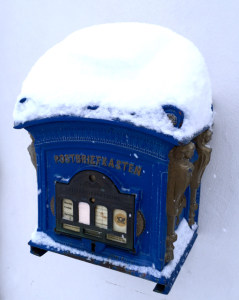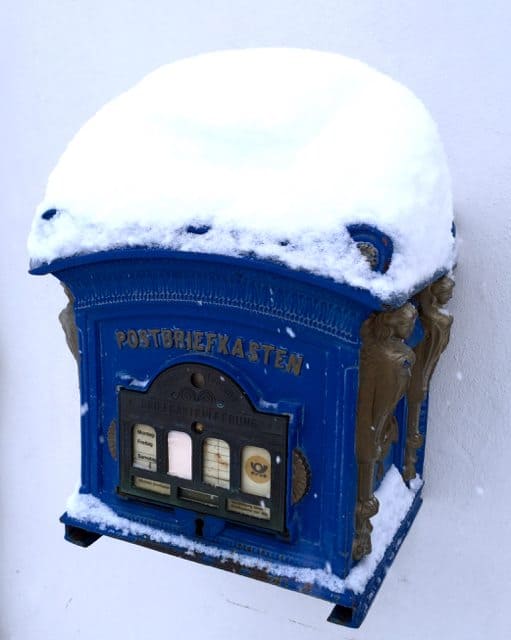 Having just purchased a Philipps Hue Hub and starter kit, and getting ready to purchase more bulbs, I was interested to read about QUBE, "Worlds Most Affordable Wi-Fi Smart Bulb". Ok, I love the concept of Hue. But I do not love the price. While I expect the price to come down in the near future, paying about $50 for an LED light bulb is a lot. Sure they do more than a regular LED light but it is still expensive. This is where QUBE comes in.
No hub necessary, QUBE is a controllable, programmable light that connects to your wireless network. Control it with the included App and do just about everything the Hue lights do – minus the steep price.  QUBE incorporates BlueTooth so it senses your presence with Geofencing.  It is also multi-color just like competitor Hue.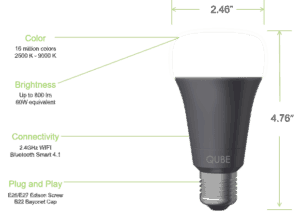 QUBE costs about the same as a store bought LED dumb light costs today.  The only difference? You have to wait until April 2016.  Crowdfunding on Indiegogo.  A single light costs justs $16.
Me-Mover, based in Copenhagen, Denmark, is returning to Kickstarter once again for round two.  This is their second iteration of FIT, probably best described as an elliptical that actually moves.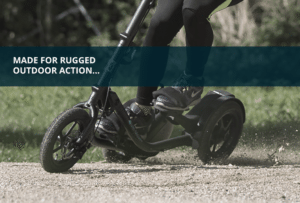 FIT is a "full body workout".  This means it works 6 of the 8 major muscle groups including your legs, glutes, core, back, pectorals and even your arms. Think about it. If you need a quick workout running is great. The downside is that it is hard on your knees etc and only works out a portion of your body. Mounting an elliptical machine in a gym is good but pretty boring.  FIT combines a portion of both and, according to the creators, a better, more effective workout in a fraction of the time. The first project fully funded and creators successfully delivered to backers. An important point. Crowdfunding on Kickstarter now, FIT is well past its $100,000 goal.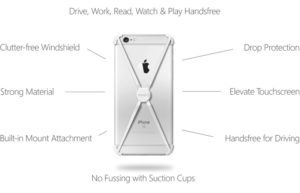 Mod-3, based in San Jose, California, has been making iPhone cases for years. You may have seen some of them at area retailers. Minimal and functional in design, the principal designer, Hendra Bong, holds a graduate degree in Architecture from Harvard University's Graduate School of Design.
This is the second Kickstarter campaign for Mod-3. The first Radius case campaign raised over $56,000 from 977 backers. This time the Alt iPhone case is incorporating the same minimal design but adding a practical feature of a mounting system to hold you iPhone where you need it using either a magnetic or car mount – all at a reduced price.
Crowdfunding on Kickstarter now, Mod 3 has easily topped its $26,000 goal. Ships in February 2016.
---
A step machine on wheels, FIT is Denmark's fitness breakthrough: all your exercise in minutes, with less impact than a walk!

The FIT is a full body trainer that helps you get fit faster; high intensity workout, low impact and a blast to ride. A step machine on wheels, the FIT activates 6 of 8 major muscle groups, so you get more exercise in less time. Outdoor, offroad, indoor – anywhere, anytime.

The FIT is our new generation of Me-Mover, designed after feedback and input, designs and hacks from backers of the first generation that was launched on Kickstarter 2014.

Alt iPhone Case: Triple Protection, Exquisite Design, Handsfree Solution, Desk & Cable Organizer: Simple, Minimalist & Beautiful

In 2013 we brought you RADIUS, the world's most minimalist iPhone case. Thanks to phenomenal support from the global mod-3 community – and by popular demand – we return in 2015 with an updated design. Introducing Alt!

Alt protects & styles your iPhone while adding functionality. It is the premier iPhone case for the iPhone 6/6s and 6 Plus/6s Plus.

The reception to RADIUS was fantastic, and with Alt, we wanted to reinvent what you could expect from a minimalist iPhone case.

Alt's dual impact system protects your iPhone's biggest vulnerability – the corners.
Our RADIUS case required screw installation. With Alt, simply snap on to install
Added functionality means you're getting even more from your case and iPhone
Our new California-based manufacturer will secure production quality and schedule
Despite the above, we've even been able to reduce pricing!

Qube – World's Most Affordable Wi-Fi Enabled, Multi-Color LED Smart Bulb For Your Home

Qube is the world's most affordable multi-colored Wi-Fi Smart Light Bulb for your home. Qube is designed to impress and make your home beautiful to live in. Along with the Qube App, you can control your lights anytime, anywhere and also create countless automations. Qube also saves energy for you automatically.

The idea of a smart home has existed for some time already, but the high cost of implementation is the main challenge for smart home adoption by the masses. This challenge is real, and Qube wants to make every home smart at an affordable rate starting with your lights, as they create the atmosphere for all homes. This campaign marks the start of affordable smart home products.

By supporting our project and being an early adopter, we are able to make Qube a reality and continually make this technology available at an affordable price.

Thank you in advance for making Qube's campaign a success!

Have a crowdfunding offering you'd like to share? Submit an offering for consideration using our Submit a Tip form and we may share it on our site!

Sponsored Links by DQ Promote