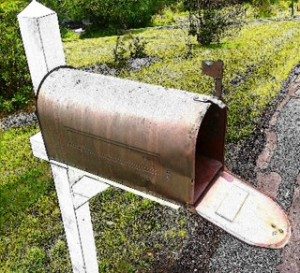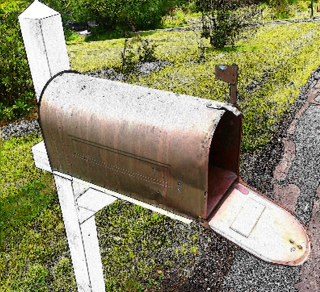 Grove Ecosystem is a self-contained bio-habitat to grow fresh greens, in your home.  There have been plenty of unique growing systems funded on crowdfunding platforms, but Grove is probably the most complete as it pairs with an acquarium that creates a symbiotic relationship between plants, fish and bacteria – known as aquaponics.  In brief, fish poop is excellent fertilizer.
Yes, you feed the fish and the waste is used to create tasty greens. You may grow herbs and vegetables year round with out the hothouse blandness.  And who created all of this? An innovative team of MIT students of course.
Grove Ecosystem has iterated over time and now the product is ready for production – redefining the meaning of a locavore by bringing the distance down from miles to steps as the farm is in your own home.
Now having a mini-farm in your home or flat is not inexpensive. You will have to fork over $2700 to reserve a Grove for shipping scheduled for Spring 2016. But then you will be able to have home grown Bok Choy, Kale, Basil and Cilantro.  That is something of value.
Ok, so say you don't have $2700 to pay for a self-sustaining ecosystem that uses fish waste. Or perhaps you just don't have the space. Véritable, the "autonomous indoor garden" may fit your needs.
Crowdfunding on Kickstarter now, this min-food factory uses "Lingots", specially engineered blocks of organic material that simplifies the growing process. The incorporated LED grow lamps automatically stay on for 16 hours each day to optimize the growing cycle. The end goal of fresh herbs and other small edible plants are the same as the Grove Ecosystem – just far smaller. The Véritable costs just $98. Ships in April.
We all know that clean drinking water is very important for everyone. The popularity of consuming bottled water was soon followed by a backlash of all the plastic created to package designer water.  Bottles are more eco-friendly but still not quite so practical.  You could install an expensive home filter and just bottle your own with a re-usable container. Alternatively you could support BU Water on Kickstarter and receive a "beautiful and sustainable filtered water bottle.
BU Water looks great and incorporates a natural bamboo filter to purify your tap water. The bottle holds 700 ml and is dishwasher safe. So if you want to skip the throw-away plastic support this project. A single bottle is just $26.  Ships May of 2016.
---
The Ecosystem is a fun, beautiful way for you to grow fresh food in your home, all year long. Designed and built by engineers from MIT.

At Grove, we want to help more people grow and eat sustainable, organic, and hyperlocal food.

We believe Grove can spark a movement towards trust and ownership in our food system, and we envision a future where people source most of their food from local farmers, from outside in their garden, and from inside their home. That's how we are committing to change the future of food, and we're proud to start with the Grove Ecosystem.

Grow and harvest fresh herbs, flowers and small vegetables, year round. Easy, tasty, healthy, and organic!

Fresh mint for your mojito? tomato and basil for your salad? How about a thyme branch for the barbecue? Perhaps a lemon balm tea ?

The Véritable Indoor Garden provides the perfect growing conditions for each plant type and guarantees you a sizable harvest, all year round.

An elegantly designed bottle with a natural bamboo filter to purify your tap water – a great alternative to single use plastic bottles.

BU Water is a premium designed reusable water bottle that keeps you hydrated wherever you go, without costing the planet. We eliminated all unnecessary features and utilised bamboo, boasting a 100% natural lid and filter, minimising the use of plastic.

Have a crowdfunding offering you'd like to share? Submit an offering for consideration using our Submit a Tip form and we may share it on our site!

Sponsored Links by DQ Promote