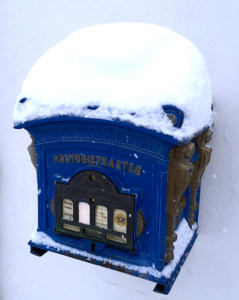 After a 2 week Holiday sabbatical, Mailbox is back with a selection of rewards-based campaigns to feature.  For this weeks crowdfunding projects we have ZAR E-Scooter, mojoe portable coffee maker and iCamPRO deluxe.
ZAR is a super light, electric scooter that is small enough to fit into your backpack. As technology advances, batteries and electric engines become more powerful allowing smaller and smaller products to become effective forms of transportation. ZAR is pitched as a convenient commuter product that enables the user to zip along to their destination and then quickly stow the vehicle. So how portable is ZAR?
It weighs just 4Kg or 8.8lbs
Claims a top speed of 20 kmh or 12.5mph
Distance on a charge is 20 km (high configuration)
Two hour charge time
Folded shut it is only 400mm in length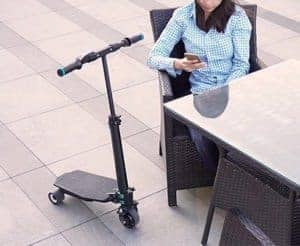 How much will a ZAR set you back? Just $234. Crowdfunding now on Kickstarter. Ships March of 2016.
There have been many different security devices / home video monitors that have gone the crowdfunding route.  Some of the best have gone onto solid commercial success helping to create a new niche in home security. This next campaign is a relatively new entrant in the space having gained some acclaim at CES.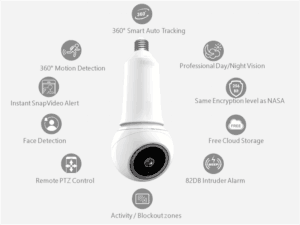 iCamPRO, from Amaryllo, claims the title as the "latest innovation in home security robotics". Having won several prominent awards for design, ICamPRO received CES Innovation Award in 2016.  iCamPRO incorporates all of what you would expect in a security camera including; motion detection, night vision, 360º tracking, cloud storage, video capture, face detection and more. One of the best features of iCamPro is you simply screw it into any standard light socket. Set it and forget it.
This is the 3rd crowdfunding campaign for Amaryllo and it appears the other 2 campaigns were test projects as they raised little in funding. But clearly the 3rd time is a charm as Amaryllo has easily topped its $1000 goal and now stands at over $60,000. Price is good at $199. Includes a year of free cloud storage with an option to continue (or not) after 12 months. Ships in April.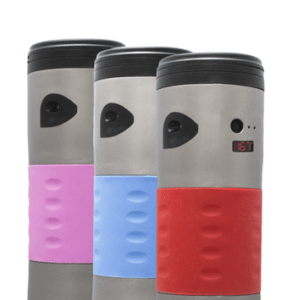 Everybody has a portable coffee mug these days. But how about one that brews and stores your coffee (or tea) on the go? Enter moejoe, the travel mug that is a coffee maker too.
No more pods, K-cups or waiting for the  drip to finish. Add your own grounds, water and go. The brewing occurs in minutes. The creators claim the technology allows for truly portable brewing and high-quality results. The device incorporates lithium ion rechargeable batteries but you may also plug it into your car and brew during your commute. Or drop it into your backpack and brew while you are on the tube. Special shout out for the cool pitch video. Definitely no-Decaf drinkers making the vid. Crowdfunding on Kickstarter, a pledge of $79 will reserve a moejoe for delivery in May 2016.
---
The World's Lightest & Smartest E-Scooter: cool, small, portable, and can be easily folded into a backpack and bring it anywhere
The ZAR is a foldable electric scooter, perfect for those daily short distances we need to travel quickly. It weighs in at only 4.0 kg (8.8 lbs). It is ultra compact and can easily be folded into a backpack, making it extremely convenient to bring on public transport and even on planes.
The ZAR's power source are lithium batteries with modular design. A standard fully charged ZAR can run 10 km (6.2 mi). High configuration can last 20 km (12.5 miles). Its motor deploys 200W mini low-power core, and the maximum speed can reach 20 km/h (12.5 miles/hr). It is equipped with Bluetooth 4.0. When it's connected with a mobile phone, you can control ZAR and receive ZAR's information in real time.
2016 CES Innovation Award Winner: World's first cordless robot that can talk, hear, detect faces, and track intruders 360°
Four years ago I purchased 4 cameras to safe guard my home, and one day when I was at work a burgler came into my home to steal my stuff. And guess what?? I couldn't even retrieve one frame of what happened…The burgler was careful enough to avoid all the cameras viewing range or I clearly didn't place them where I should have… What a bummer!!!
We were thinking, how can that happen!!?? That's why we invented the iCamPRO Deluxe, the simplest way to safe guard your home. This robotic camera embedded with Artificial Intelligence that will detect faces and automatically track any intruder and make sure that everything that moves when you are out will not go unseen. Furthermore, if like me you like DIY products, you just need a bulb socket to power it on."
mojoe is a travel mug-sized portable coffee maker that brews fresh coffee and tea on the go via car, wall, or rechargeable battery.
mojoe is a travel mug-sized mobile brewer that brews your fresh coffee & tea on the go using any temperature water, your own coffee grounds or tea, and power from the mojoe™ car adapter, wall adapter, or rechargeable battery. When you're done brewing, you can drink directly from the device.
Have a crowdfunding offering you'd like to share? Submit an offering for consideration using our Submit a Tip form and we may share it on our site!