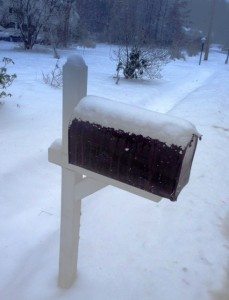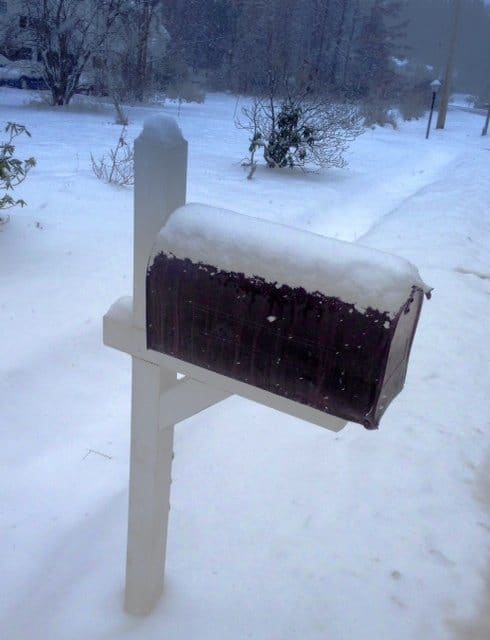 Some day in the foreseeable future heads-up displays will be standard in even the most basic of cars. Unfortunately, we are not quite there yet. While our smartphones have zoomed forward with all sorts of cool apps and features, most vehicles have been in the slow lane when incorporating updated tech. Carloudy, raising money on Kickstarter, is a heads up display that projects on your windshield and is said to be visible in the brightest of light and the darkest of nights.
Carloudy, based in Chicago but opening an office soon in San Francisco, is the creation of Javy Kong PhD, founder of Cognitive AI Technologies. He reflected upon his days while a graduate student in Pittsburgh when GPS (think Garmin) came onto the scene. Today no one uses a Garmin and everyone has a smartphone with phenomenal GPS and digital assistants. Carloady is the gadget that capitalizes on the tech in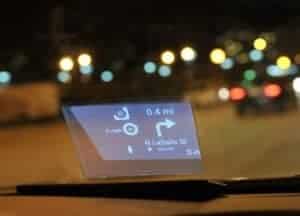 your iPhone, via bluetooth, while creating a seamless handsfree (and safe) driving experience that is completely voice controlled.  Yes, there are other heads up display products in the market, but Carloady is said to be the only one that actually works in bright sunlight.  Reviewers with hands on experience have confirmed this claim. So how much will a Carloady set you back? $179. Ships anywhere in April.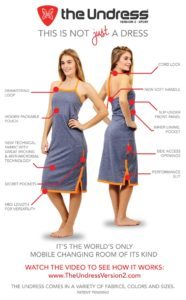 The Undress crowdfunding campaign was the genesis of a new company.  Launched in September 2014, the concept to create a stylish dress that made it easy to change clothing in public was a big hit. The creators hoped to raise just $22,000.  They got far more than that. At the end of the allotted time, Undress had raised over $600,000. They had a hit on their hands.
Jump forward to 2016 and the Undress team is back at it again. This time they are taking everything they learned from version 1 and launching version 2.
Crowdfunding on Kickstarter, The Undress Version 2 Sport, is once again a fashionable yet practical dress. No need to find a private place to change into your exercise clothes, you can easily slip in and out of the "Undress".
New for this version is fabric that is antimicrobial, sweat wicking and more. There are also multiple design improvements that make the dress more versatile while easier to change. A dress costs only $69, watch the video below.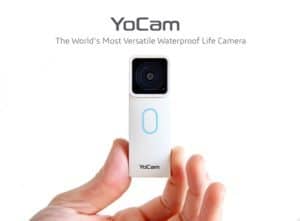 Better hurry on this one. YoCam has already raised over $550,000 on a goal of just $80,000. So why has this erstwhile GoPro challenger done so well? Because it is tiny, waterproof and exceptionally versatile and tops the GoPro in many different features.
YoCam is waterproof out of the box.  No waterproof case necessary.  The stats claim it is waterproof up to 20 feet.  It can shoot 2.7K video at 30 fps. It is a competitor to Narrative where you can set it to Life Log mode and it will shoot images every  few seconds. YoCam packs a serious video punch in a pretty small package.  And the price is right too. Crowdfunding on Kickstarter and shipping this March.
---
Carloudy is World's First E-Ink, Smart, Wireless Head Up Display for Every Car that Works Perfect Under Bright Sunlight and Evening.
One common question people ask about a head-up display system is: "Does it work under sunlight"? Frankly, most head-up displays don't. Carloudy, however, is unique and works GREAT under bright sunlight. It even has very low power consumption. Once it's charged, the battery can last more than two weeks. Also you never have to deal with messy wires in your car, as Carloudy operates with no wires!
Imagine talking to your car, and having all of the driving information in your smartphone magically pop up in front of you! With Carloudy, we bring the future of driving to your windshield.
Change clothes in public without getting NAKED! The Undress is the quickest and easiest way to change before and after workouts!
We're back! After the successful funding of nearly $615,000 from our previous campaign,The Undress – Version 1 became Kickstarters #1 Womens Fashion Project, and we just couldn't stop there. With high demand and input from our original backers, we were inspired to continue to innovate and improve our dress and our company. Introducing — our brand new The Undress – Version 2 SPORT, the most amazing dress and mobile changing room on the planet! It's Active Lifestyle Apparel with a Purpose. Designed by our community, for YOU.
The smallest waterproof camera that integrate the functions of GoPro, DropCam, Lifelogging Camera, Selfie Camera, Dash Cam and more.
Been cut off in a group photo?
Been sick of using a bulky camera housing for underwater shooting?
Struggled carrying a big camera while traveling?
Wanted to share your experiences with your loved ones instantly?
Captured tons of photos and videos, but only to keep them on your memory card forever?
From now on, you can forget about GoPro, DropCam, baby monitors, dash cams and selfie cams…because YoCam does it all.
YoCam was designed and engineered to be the world's smallest waterproof life camera—and the lightest one, too. Unlike the cameras that can only meet one or two of your needs, we have designed YoCam as an all-in-one smart camera that will accommodate all your daily needs. In order to achieve this goal, YoCam must be powerful, versatile and affordable.
Have a crowdfunding offering you'd like to share? Submit an offering for consideration using our Submit a Tip form and we may share it on our site!