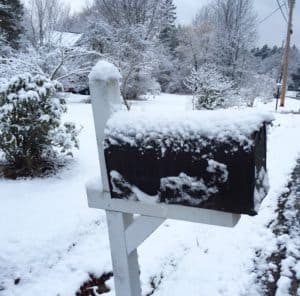 OSSIC X headphones may be the 3D sound solution for the forthcoming VR world. Virtual reality hit mainstream consciousness with the advent of the Oculus Rift and the Virtuix Omni.  But what of the sound? If you really want to have the fully immersive, otherworld experience, 3D visualizations need to be paired with 3D sounds. OSSIC is doing just that with a pair of headphones that let you hear sound just like you would if you were actually there.
Using a 3D algorithm and head tracking tech, OSSIC will let you hear localized sound. Typical headphones deliver a stereo or surround sound experience which is good. But think if you could wear headphones that created an audio sensation of actually being where the sound is created.  This is perfect for 3d gaming but also for listening to music or movies.  The testimonials provided by the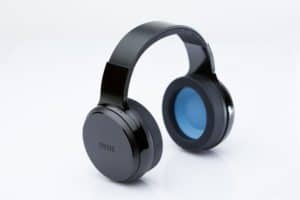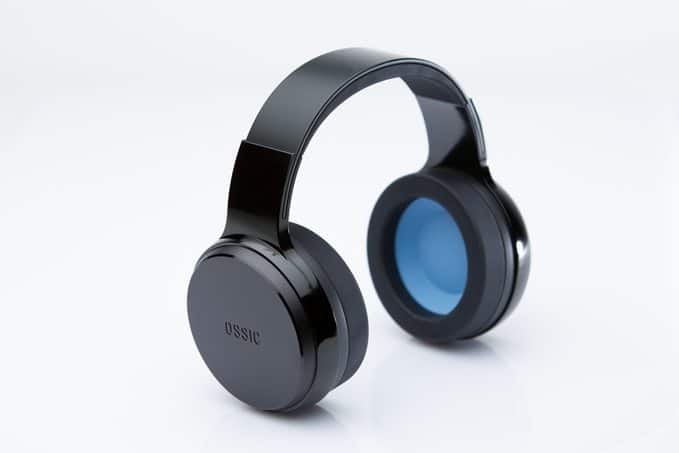 campaign creator are pretty convincing. Crowdfunding on Kickstarter now, this one hit its $100,000 goal in less than 3 hours. At well over $800,000 today, OSSIC is poised to be the next million hit. Early bird headphones are long gone. A pair will cost $249 now. Ships next January.
If you take a lot of photos (like I do), you will understand the challenge of organizing, housing, finding and sharing. Yes, I have swamped multiple hard drives with gigabytes upon terabytes of media files. The Apple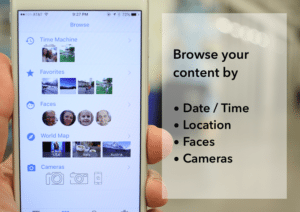 solution iCloud is good – but not perfect.  There media search algorithm is, honestly, pretty clunky.
Monument Labs, born in Turkey but now housed at 1871 in Chicago, has created a combo hardware / software solution to managing photos. The Monument device automatically syncs images over your wifi network and then the software kicks in organizing and sorting to make them far more discoverable. The creators algorithm analyzes the imagery and understands a photo of a beach, snow, mountain etc. No manual tagging necessary. Monument is designed for modular storage so you may add your own terabytes of storage – depending on what works best for you. On Kickstarter now for $109. A pair costs $199. Shipping in September.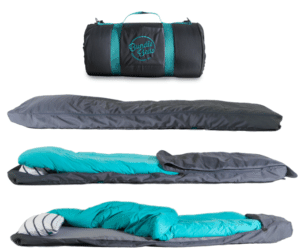 Bundle Beds is a cool solution for a common need: that of an additional bed. Created by James Clark and Lucy Bartlett, the concept was driven by Lucy's experience of sleeping in a swag in Australia (I had to look that up too). Lucy and James have taken the swag concept and modernized it creating a portable, comfortable, washable bed.
Sure  we all have sleeping bags but they are pretty uncomfortable. Yes you can purchase an inflatable mattress but those are inconvenient and bulky.  The Bundle Bed combines a self-inflating mattress, with Jersey cotton sheets and a Hydrophobic duvet. Perfect for your kids summer camp. Bundle Bed is available in an adult or kids size. Crowdfunding on Kickstarter, an adult version costs £160 and ships this coming June.
---
OSSIC X is the world's first headphone that instantly calibrates to your anatomy for the most accurate and immersive 3D audio.

THE WORLD'S MOST ADVANCED 3D AUDIO HEADPHONE

OSSIC X is the world's first 3D audio headphone that instantly calibrates to the listener, increasing the sense of auditory space, and acoustically recreating the way you hear the world everyday. By pairing advanced 3D audio algorithms with head-tracking and individual anatomy calibration, we deliver incredibly accurate 3D sound to your ears. Experience music like never before. Get more immersed in virtual reality. Bring gaming to the next level.

Monument stores and automatically organizes your photos by time, location, faces and what's in them. End your photo mess!

We are taking more photos than ever. Smartphones, digital cameras and action cams are all around us, and capturing our best memories has become a part of everyday life.

Unfortunately, storing, organizing and accessing these memories is still very difficult, requiring a computer and lots of time. And while cloud services offer a partial solution, we have to pay monthly fees for the rest of our lives. Plus the whole privacy thing.

The tools we need to manage our photos have not evolved at the same pace as our awesome cameras.

We knew there had to be a better way, and we set out to find it with one simple mission:

"Make managing our photos and videos as easy as taking them!"

A brand new roll out camping bed… Bundle Beds give you the comfort of your own bed, rolled out in seconds, wherever you choose.

The Bundle Bed is a good night's sleep in one convenient bundle. It's a cosy, compact and portable bed that won't compromise on comfort.

The Bundle Bed is for people who like to get out and about, without sacrificing a good night's sleep. It is designed for people who like last-minute decisions and spontaneous plans.

They're for:

ADVENTUROUS ADULTS – Perfect for festivals and camping trips.

FORWARD-THINKING FRIENDS – Take along your own guest bed. Or roll one out for your unexpected visitor.

COURAGEOUS KIDS – The ideal bed for wilderness adventures or sleepover dens.

Have a crowdfunding offering you'd like to share? Submit an offering for consideration using our Submit a Tip form and we may share it on our site!

Sponsored Links by DQ Promote