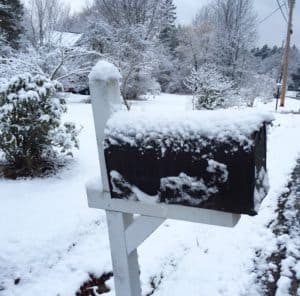 Smart Parka is following a recent surge of outerwear crowdfunding campaigns that have generated outsized returns for projects that have ostensibly started rather small.  Smart Parka launched in January with a goal of raising $21,229.  Today it is over $1.2 million as backers have rushed to purchase the "world's first complete winter coat".
So what is it about Smart Parka that has driven such popularity? Price and features. As simple as that.
The Canadian team (they know cold) set out to create the do-it-all, super warm and stylish coat. There are 4 different styles for the ladies and 3 for men. So the Smart Parka looks great (I know style is subjective), but the feature list is long:
Tablet pocket for the iPad (I need this)
Built in scarf
Gloves stashed in the sleeve
Glasses pocket
Hat pocket
Phone pocket and more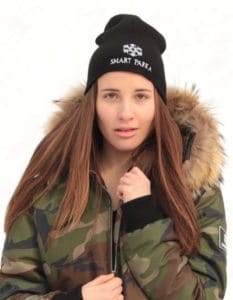 As for price? Super early bird backers got in at just USD $209.  If you are interested you can still purchase a parka for just USD $223. Not bad. Crowdfunding on Kickstarter this one has less than two weeks to go.
This is what I love about rewards crowdfunding. Creative entrepreneurs can test new concepts to old products and prove whether (or not) they have got it right.
The Field Skillet is as simple as it comes.  A cast iron skillet that will last you a lifetime.
If you are any type of chef/foodie/gourmand you already have one or several iron skillets in your kitchen. But this team of brothers at the Field Company have meticulously revisited the cooking classic to recreate a staple tool
for every kitchen. Lighter than a "13" MacBook Pro", the Field skillet is designed to last a lifetime and more. Crowdfunding on Kickstarter now, this "American Classic" may be had for $175.
If you take a lot of photographs and use them professionally you will definitely appreciate this next project.
Foldio360 has taken 360 degree photography and brought it down to a very affordable level without cutting any corners. Typically creating 360° images requires expensive
equipment to accomplish the task. The creators of Foldio360 have creatively paired the power of your smartphone with a smart turntable to make it super simple. The accompanying App does all of the heavy lifting for you allowing your smartphone (iOS & Android) to shoot the series of images automatically.  Foldio360 also works with DSLR cameras too. This one has rocketed on Kickstarter and is now well over $440,000 on a goal of just $80,000. At $89 it's a bargain.

A winter coat with built-in gloves, scarf, length extension, hat pouch and tech pockets. Built for two different temperature ranges.

We believe that going out in winter should not be intimidating. It should be fun. We found a real problem with winter coats. If the weather turns bad, and you don't have your gloves or anything to cover your face, you are not protected.

Smart Parka is the first winter coat ever with built in gloves, a built in scarf, a removable lining for extra cold days and an extension to turn your hip-length parka into a mid-length coat.

Lighter, Smoother Cast Iron—an American classic meticulously redesigned with a modern twist: The Field Skillet

The Field Skillet is a meticulously designed smoother, lighter cast iron pan reminiscent of the best vintage American skillets—but with a modern twist. This is your new everyday pan and it will get continuously better the more you use it.

From crispy roasted vegetables, to flakey pie crusts, to a perfectly seared steak, cast iron's heat retention and knack for developing a natural non-stick surface benefits nearly every kind of cooking. A cast iron skillet is capable, durable, and at home in most any context. Braise over hot coals. Simmer on the latest induction cooktop. Serve at the table. Hang it on your wall. Then hand it down to your grandkids.

Create your own unique 3D blog with the Foldio360 and a smartphone!

Creating 360 images is really difficult without professional equipment. And all-in-one 360˚ photography systems cost thousands of dollars to purchase and hundreds of dollars to rent. For small business owners, bloggers, and online sellers, these costs make 360 image creation unaffordable.

Foldio360 is a smart turntable that allows you to create stunning 360 images.
All you need is the Foldio360, your smartphone, and a light box.

We designed the Foldio360 to be available for everyone, no matter if you are an amateur or professional photographer. Foldio360 is easy and simple to use, but creates high quality 360 pictures.

Have a crowdfunding offering you'd like to share? Submit an offering for consideration using our Submit a Tip form and we may share it on our site!

Sponsored Links by DQ Promote