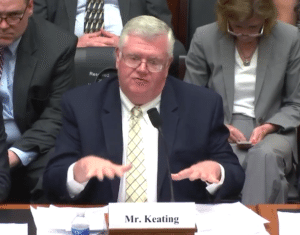 This past week during a hearing at the House Subcommittee on Capital Markets, Raymond Keating of the Small Business & Entrepreneurship Council (SBE Council) delivered prepared remarks to the Representatives in attendance. The title of the hearing was the JOBS Act at Four: Examining Its Impact and Proposals to further Enhance Capital Formation.  Keating provided feedback on the four bills on the roster for the morning session – a list that included the Fix Crowdfunding Act that in our opinion, hopefully becomes law.
But the beginning of Keating's presentation touched upon an important subject. Traditional methods of providing access to capital for most early stage firms – remains a challenge.
Yes we all read or watch the news about Unicorns and the latest VC funded success story launched in Silicon Valley but for most of the rest of the country funding a promising young business is a substantial struggle.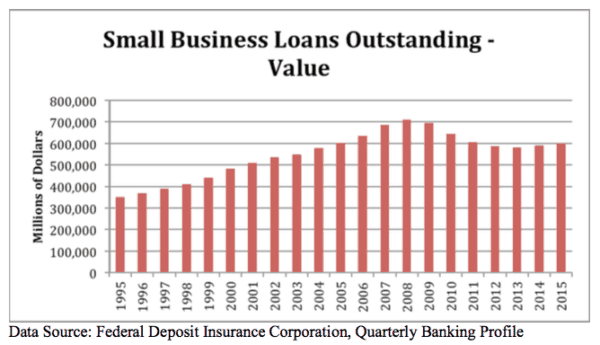 A Decade of No Growth
Keating points to the fact that bank small business loans (under $1 million) continue to decline.  According to Keating;
"The value of small business loans outstanding hit a high of $711.5 billion in 2008, and subsequently fell for five straight years, with some growth resuming in 2014 and 2015. The 2015 level came in at $599.3 billion, which is roughly where the small business loan level was in 2005. That's a decade of no growth."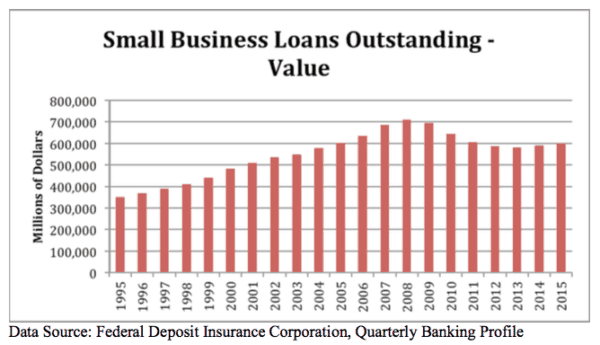 On the other side of the finance coin, equity capital is stagnant as well. Citing data on Angel investing – individuals that are willing to embrace risk and support a young business – the numbers are disappointing.  Keating shares;
"According to the Center for Venture Research at the University of New Hampshire, after a big drop in 2002, coinciding with the aftermath of the 2001 recession, growth resumed from 2003 through 2007, with angel investments increasing from $15.7 billion in 2002 to $26 billion in 2007. However, subsequently, there was a big drop- off in 2008 and 2009, and the subsequent growth has been underwhelming. For all of 2014, angel investment came in at $24.1 billion, down from $24.8 billion in 2013, and still not back to the $26 billion level in 2007. In fact, the 2014 level came in just ahead the 2005 level – again, nearly a decade of no growth. For the first half of 2015 compared to the same period in 2014, angel investment was up by 4.1 percent."
The message is crystal clear. All of us need to do more. Both elected and appointed officials must embrace truism that small business drives economic growth.  Policies must be put in place to make launching a business easier – not more difficult. While investor protection is always important, the starting point for all policy makers should be how can help. And this must be a bipartisan initiative.

The SBE Council remarks are embedded below.

[scribd id=309106911 key=key-iOq0CkSTxjhvKo3EA0A5 mode=scroll]

Sponsored Links by DQ Promote