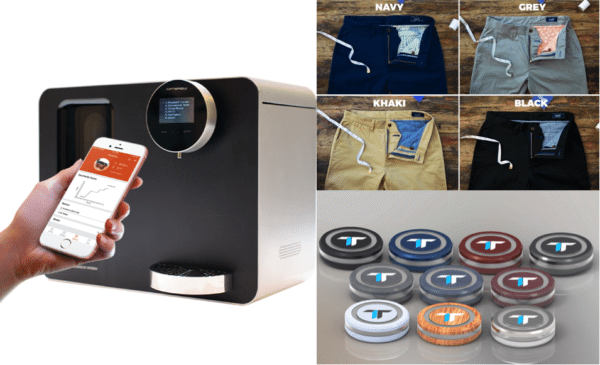 I have been known to receive a speeding ticket or two in my many years of driving. I used to always have a radar detector in my car that was quickly stashed under a seat when driving in a region where they were illegal.  Practical but not infallible – these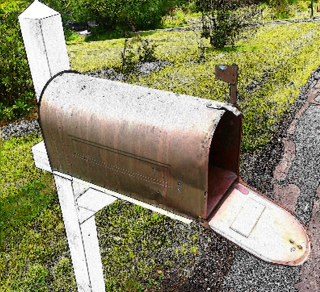 radar / laser detectors have been the choice of leadfoot drivers across the country for years but today there is another, social option entering the market.
TrapTap, out of Canada where radar detectors are against the law in many provinces, is a simple, visual device that may warn drivers of approaching speed traps. When a hazard nears the device blinks different colors – depending on warning type. Highly portable, TrapTap is taking the Waze approach by encouraging a broader of community of users to update and add police radar trap locations. The creators state that TrapTap already knows the location of every red light and school zone – in over 60 different countries.  Best of all it is legal everywhere. Of course, the biggest shortcoming is the fact that the product is new and it will take some time for a community of users to create an early warning system to help us all.  But then look at Waze; users  are counted in the tens of millions today. Crowdfunding on Kickstarter, TrapTap costs about $105 USD and expects to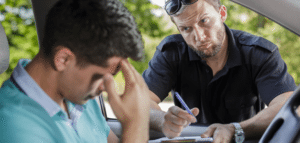 ship this coming July.
There have been several, high profile, home brewing crowdfunding campaigns. The intersection of craft beer and home brewing has spawned a legion of home brewing enthusiasts. Pico Brew raised over $1.4 million on Kickstarter last year. Artbrew, a new entrant into the home brewing tech sector, is challenging Pico Brew with updated features and a far lower cost.
Raising money on Kickstarter, Artbrew is over $500,000 in funding now. The hot looking device is said to allow anyone the ability to become a master brewer creating the perfect beer in as little as one week.  Using the accompanying smartphone app, you select  the type of beer you want to make, add the malt, hops, yeast and water and off you go. The built in mini-keg holds 1.6 gallons of beer so y0ou can swap it out and start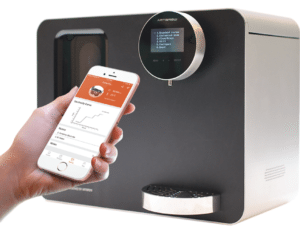 another batch.  A single Artbrew will set you back $489. Add a mini-keg for another $70.  Mass production is expected to commence this quarter with shipping to backers in Q3. No more trips to the corner beer store included.
The team at Crowdfund Insider will occasionally back rewards campaigns. One day we will list all of the ones that have delivered and the few that have not. But the next campaign is a repeat creator that we have previously supported and the experience was truly great so I feel compelled to give a big shout out to the small company that is leveraging Kickstarter to sell and promote their products.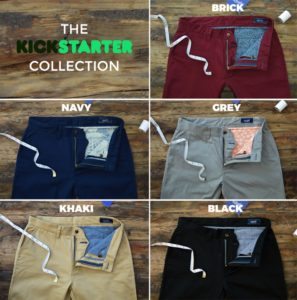 Woodies, by Jacob Wood, is a clothing company that has launched two fitted shirt campaigns.  We signed up for one of the funding rounds and Woodies delivered. Fit, quality, service and price.  It was all there.  The next time I need a new custom fitted shirt, I am heading to Woodies (sorry Saks, Ralph, Bergdorf and crew).  Now Jacob is adding to his clothing line with the "Perfect Chino". If they don't fit. Send them back. They will remake them for free. But if your experience is the same as mine, I bet you will become a committed patron of Woodies for a long time.
Woodies is a bootstrapped company that has "grown steadily" over time by adhering to high quality product at a phenomenal price. You can check them out here or support their current crowdfunding campaign here.
---
TrapTap is a legal and simple device that you put anywhere in your car to be warned of speed traps, school zones, & red light cameras.

TrapTap is a simple and stylish wireless button that warns you of speed traps, red light cameras, and school zones by flashing different colors. Best yet, it has a 2-year battery life!

It already knows the location of every red light camera and school zone but relies on its community of users to mark the location of mobile and radar traps.

Craft beer made easy… Select your favorite style beer, access our brewmaster app to pick a recipe, insert ingredients, press start.

Using only the highest quality of beer-brewing ingredients, you'll be able to select your recipe from a library of hundreds of master recipes and user-contributed recipes and, with the push of a button, you'll have perfect beer in as little as one week. Fully customizable and community-integrated, Artbrew will change the way you both brew and experience beer for the rest of your life!

A revolutionary approach to the way you buy pants. We make perfect fitting chinos using advanced 3D measuring technology.

Woodies started because standard sizing doesn't make sense like it used to. Getting perfect fitting clothes, made especially for you has never been easier and more accessible.

We recently introduced incredible 3D measuring technology that makes getting your measurements easier than ever, and now, we're excited to launch chinos!

Have a crowdfunding offering you'd like to share? Submit an offering for consideration using our Submit a Tip form and we may share it on our site!

Sponsored Links by DQ Promote