Singapore-based crowdfunding platform CoAssets is preparing to list on the Australian Securities Exchange (ASX) later this month. CoAssets is already traded on the NSX (CAX) but the move up to the primary exchange is viewed as enhancing credibility for the investment platform.  CoAssets is already gearing up to facilitate loans to small and medium size real estate developers, this is according to a report in the Australian. CoAssets got it start as a real estate crowdfunding platform but has since expanded into events and SME funding. CoAssets recently closed its first deal in mainland China reportedly raising $206,000 in just 7 days.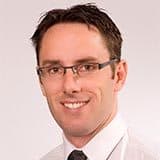 Dan Smith, the Australia Executive Director for CoAssets, explained;
"We are starting to see numerous inquiries on a weekly basis, many from small to medium-sized developers who are either seeking an alternative to bank finance or looking to fund the mezzanine or funding gap over and above what banks are now prepared to provide."
Having already established an extensive Asian network of investors, CoAssets will leverage this base to help fund deals;
"We have built up an extensive user base in Southeast Asia who, like many Australian investors, are seeking yield or income alternatives to their traditional cash and fixed-income investments. We are advancing discussions with a few developers, with plans to be in a position to market the live deals in late August."
Last month, CoAssets received conditional admission to the ASX. The company expects to fulfill the remaining requirements by next week and will trade by August 31st. CoAssets launched a public offer earlier this year when it raised A$6.55 million. CoAssets is Australia's first publicly traded crowdfunding company.