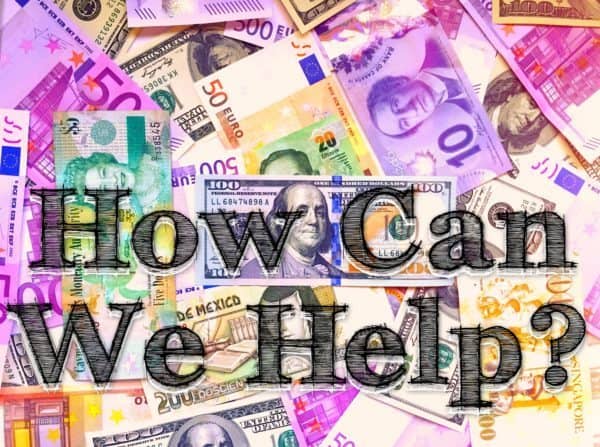 ---
As any entrepreneur knows, when you are creating something new, there are no shortage of naysayers.  Among the 3 types of clients we work with (investors, corporates and financial regulators) the regulators tend to look at new things most skeptically.  But, of the many questions I've ever been asked by financial regulators, this one was the biggest surprise:
"How can we as the regulator help to stimulate the development of a healthy crowdfunding industry in our country?"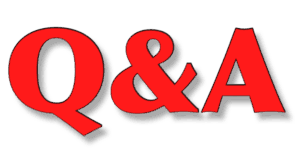 It is the moment you always hope you can reach in any sales process – when the prospect is thinking beyond the purchase and on to how to implement.   This regulator is now vested in the success of this new market and are wisely looking for appropriate action steps they can take to create a stable, growing and transparent market.  Here is how I answered…If you are talking with government officials (city/state/national) or regulators, please feel free to use these answers as your own.  I only ask that you hit me on Twitter @CrowdCapAdvisor to let me know how they worked and what you added/modified.
Actions the regulator/government agency should take to support crowdfunding:
Actively support the creation of a trade association by the industry itself.  The association should include all parts of the online finance industry (a.k.a. debt and equity crowdfunding, marketplace lending, etc).  This trade association can implement global standards/best practices for what services and safeguards platforms should deliver and then only members of that trade association can apply to the financial regulator for a license to conduct online finance (equity/debt crowdfunding, marketplace lending, etc).  This helps to align the interests of the industry and the regulator so they can lower the risk of fraudulent platforms coming into the market.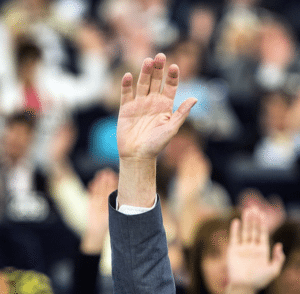 Meet with the ministries/departments/agencies of the government as well as private sector that are focused on economic growth, SME development and training entrepreneurs.  These organizations need a full understanding of what these new financing tools will deliver to their target audiences.  More importantly, these economic development organizations must take action and use global best practices and implement training programs to "prime the pump" for success stories and examples of how online finance can deliver capital to entrepreneurs and traditional SMEs.  This does not mean training every entrepreneur immediately.  Start small – maybe deliver hands-on training over the course of the first year to 100 startups and 100 traditional SMEs…these pioneers will localize the best practices and become local experts in these new methods of raising capital for startups and SMEs.  They can go on to train their peers.  (Also, don't forget – large corporates can also use online finance in very interesting ways…I'll discuss further in an upcoming post.)
Build a collaborative relationship with the online finance trade association.  In many countries, the finance industry and the financial regulator have difficult relationships based on fear and mistrust.  This emerging space of online finance, provides a new opportunity work together to create a strong new funding market. One tangible step in this process:  Create an annual review/discussion of the last 12 months of activities in the online finance space.  The goal of this dialogue is that once a year, the regulator and industry can discuss how to modify regulation based on near real-time  data and facts.  By utilizing the global best practices in data standardization, these conversations can be more productive and transparent than has ever been possible before.  Supported by data and judgment, rules can be modified in 1-year time spans rather than 5-year time spans.  This supports the rational growth of the industry.
There are obviously many other topics to include in these types of conversations, but this is a starting point and I look forward to hearing people's experiences and perspectives.
---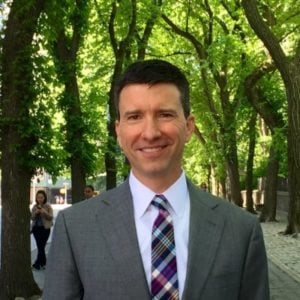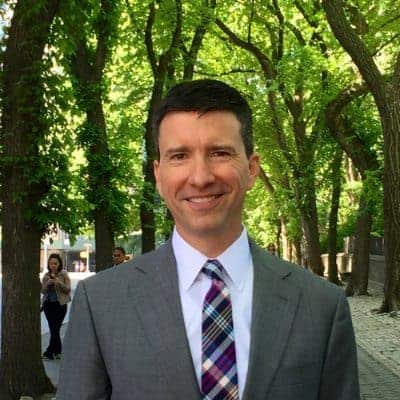 Jason Best is co-founder and Principal of Crowdfund Capital Advisors (CCA), Jason Best co-authored the crowdfund investing framework used in the JOBS Act to legalize equity and debt-based crowdfunding in the USA. He has provided congressional testimony on crowdfunding and was honored to attend the White House ceremony when President Obama signed the JOBS Act into law on April 5, 2012. Jason co-founded the crowdfunding industry trade group that works with the Securities and Exchange Commission and FINRA as they create the rules for crowdfund investing. Jason also works with angel groups, PE/VC firms as well as governments and NGOs, including The World Bank, to understand the crowdfunding ecosystem and create successful crowdfund investing strategies. He was instrumental in the successful effort to have CCA selected by the US State Department's Global Entrepreneurship Program as a Key Partner.