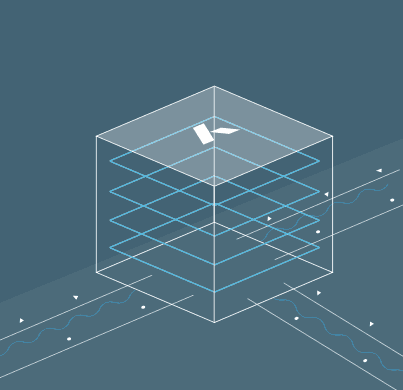 Addepar, a financial operating system, today announced major company milestones and significant updates to its technology, notably the availability of the Addepar Open API. With 97% year-over-year growth, Addepar now reports more than $500 billion in assets on its platform, and serves as mission-critical technology to more than 200 wealth managers, family offices, and large banks. In the past year, Addepar added more than 85 new clients and partners to its roster, including Crescent Grove Advisors, Crow Holdings, Dynasty Financial Partners, Jefferies and Tiedemann Wealth Management.
Addepar aims to solve this problem by building a unified platform that aggregates and normalizes all investment details and market data in a common language, no matter the data source, asset type or currency, thereby enabling  transparency into clients' investment portfolios in order to deliver high-quality, tailored advice at scale.
"Finance needs a proper operating system to organize all of the information about investments, in the same way that marketing and advertising needed Google and Facebook to modernize. That's how we'll create a thriving ecosystem for innovation that serves us all," opined Addepar CEO Eric Poirier. "We're proud of our record growth and client partnerships with some of the world's most respected and demanding financial services firms, which underscores the imperative to strategically embrace technology and become truly client centric. Today we're excited to announce key steps towards our broader mission of powering the global financial system with a unified platform."
During the past year, Addepar has synced with RIAs looking to focus more on their business and their clients—rather than IT and reporting. Additionally, complex family offices and large banks  such as  Robertson Stephens, Rincon Advisors, The Fremont Group, and CAM Capital selected Addepar to support their investment management and reporting needs. Addepar has also established partnerships with Dynasty Financial Partners, Citco and iCapital Network.
To accelerate innovation, Addepar released the Addepar Open API, which gives clients and integration partners a programmatic solution to tie Addepar's data and calculations into a multitude of other products and systems. The Addepar Open API will allow developers to build their own applications on the Addepar platform, enhancing the value of the overall system for Addepar clients. Last month, Addepar was referenced by Salesforce as a launch partner of Wave for Financial Services Cloud to provide advisors with a comprehensive view across client relationships, allowing advisors to access data from siloed systems in one coherent and seamless experience.
"Eric and our team are updating this decades-old, interconnected industry with a financial operating system designed to benefit everyone, bringing data-driven and ethical decision-making to the investment world," explained Joe Lonsdale, founding partner of 8VC, and co-founder of Addepar. "The global financial crisis demonstrated that fixing finance is an issue for everyone, and Addepar's technology shines a light on the hidden parts of global portfolios. Whether for a family office, an RIA, a big bank, or a pension fund, Addepar is providing the backbone this industry so desperately needs. I'm excited to see what other important new applications the industry creates with Addepar and for transparency, data-driven processes, and related innovation to spread to trillions of dollars of assets."
Addepar now enables clients to use single sign-on to consolidate user credentials and to extend any specialized corporate network or security settings to their instance of Addepar. Clients can also use two-factor authentication to add an extra level of security to their login process.

Sponsored Links by DQ Promote