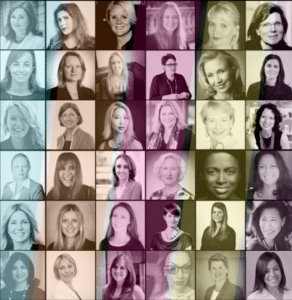 Innovate Finance has published a "Women in Fintech Powerlist" for 2016. Approximately 200 women in Fintech globally have been featured on their list. The list was created to celebrate the contributions of women who increasingly play a vital role in the development of the global Fintech sector.
Innovate Finance said they recognized founders, C-level executives, attorneys and other industry participants. The project began in March, calling on members of the Fintech community to nominate and submit the names of female colleagues who should be recognised for their contributions to the sector.
"Following the great success of our International Women's Day event in March we want to ensure the contributions that women make in FinTech are recognised," said Lawrence CEO of Innovate Finance. "With Innovate Finance's 2016 Women in FinTech Powerlist we pay tribute not just to our FinTech founders and leaders but to women across institutional, government, venture capital and professional services ecosystems. Together they are playing an important role in making FinTech successful."
See the list embedded below.
[scribd id=332773344 key=key-cwzyvAjDO3zKoNBFJHni mode=scroll]
The complete list of biographies are here.
[scribd id=332773802 key=key-DKV29ioEkfjMBDU9ARIx mode=scroll]