Decentralized blockchain tech platform OneGram announced an agreement with Tabarak Investment Capital Limited to boost investment in its gold-backed, Sharia-compliant digital token, OGC. Tabarak has this opportunity to market/refer a €100 million allotment to their extensive group of clients in the Islamic financial sector. Tabarak is currently refer-marketing the $5 billion Gold Reserve Sukuk, reportedly the first asset-backed Sukuk in Islamic history which allows investors to invest in physical gold through a Sharia-compliant structure.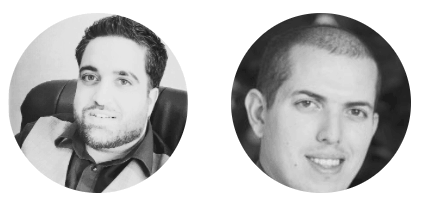 Co-founded in Zurich this year by Ibrahim Mohammed and Mohamed El Abbouri, earlier this week, OneGram announced its completely gold-backed digital currency, with each OGC token representing one gram of gold that will be held at a vault inside of the Dubai Airport Free Zone (DAFZ) once it opens. In the interim period, the gold will be physically stored through Loomis in their secure vaults. The Islamic financial sector is responsible for managing 1 percent of the global GDP, and is growing at nearly 20 percent per year. With more than 2 billion Muslims worldwide, OneGram provides a Sharia-compliant method to keep gold in a digital format, making it both secure and transferable on a global scale.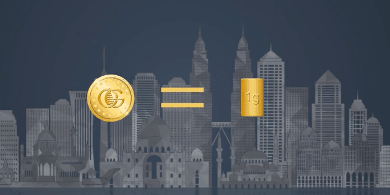 Gold's resiliency, particularly during economic instability, limits exposure to risk for investors, according to OneGram. OneGram's transaction fees will be reinvested to buy more gold, increasing the amount of gold that backs each token. As transaction volume increases, more gold will be added to the vault and all OneGram investors will share the profit. As such, OneGram will offer increasing value to investors, and open doors for Muslims to participate in the digital currency economy.
A total of 12,400,786 OneGramCoin tokens (OGC) will be sold between May 21st and September 22nd  and will be available for purchase on GoldGuard's website. Starting on May 8, participants will be able to register at GoldGuard to buy gold from most countries by showing their passport and providing other information, as well as initiating payment by wire or Bitcoin.  This is the most ambitious crowdsale goal in blockchain history with a goal of raising more than $500 million.  At the current spot price of gold, a sold out crowdsale would raise $554,910,372.
Have a crowdfunding offering you'd like to share? Submit an offering for consideration using our Submit a Tip form and we may share it on our site!