JustBeagle, a legal tech startup all-of-market legal services comparison site aiming to  transform traditional approaches to the purchase of legal services today announced it has raised £970,000 in seed round financing from high-net worth investors. Online crowd funding investment platform SyndicateRoom supported the raise by bringing a number of its investors to the round. Seed funding will accelerate scaling of the business to reshape an opaque legal market and democratise access to legal services, making the legal market fairer for all.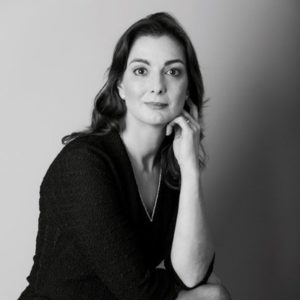 "For too long, the process of accessing information about legal providers has been complicated, costly and out of touch with the way connected consumers want to search for legal services," commented JustBeagle and LegalBeagles CEO Kate Briscoe. "Over the last 10 years we have seen increased demand from people looking for impartial help searching for a lawyer while using our free legal information platform, LegalBeagles. It was clear there was significant pent-up demand which was not being met for consumers and equally law firms have not had access to a neutral platform to showcase and benchmark their services."
JustBeagle is the first all of market independent search and legal comparison site to directly connect consumers and SMEs to over 10,000+ law firms across England and Wales and address the persistent problem of people being unable to access good quality legal help when they really need it.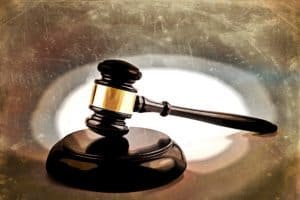 "JustBeagle is set to change that, increasing transparency by enabling online price comparison and the ability to search for solicitors by expertise, while giving law firms dealing with a triple whammy of pressure from regulatory changes, transparency on pricing and competitive demands, an opportunity to amplify their social media profile and directly connect with interested consumers," added Briscoe. "We are excited to offer a one-stop-shop technology platform and open legal marketplace that will connect consumers and law firms to fast track change and make it easier for consumers to get the best out of the British legal system".
'Over the last 10 years we have seen increased demand from people looking for impartial help searching for a lawyer while using our free legal information platform, LegalBeagles,' LegalBeagles CEO Kate Briscoe.
Click To Tweet
Consumers and SMEs spend £12 billion a year on law and are increasingly searching online for legal services, but there has been a disconnect between consumer need and existing solutions with people being underserved by traditional approaches to search and comparison of legal services. Pioneer LegalBeagles is the UK's most popular free legal information platform and now with JustBeagle creates a one-stop-shop open digital legal marketplace offering free legal advice and the ability to search and compare legal service providers across England and Wales.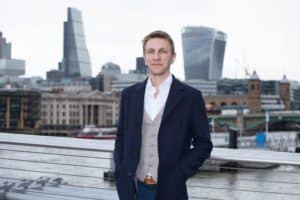 "JustBeagle is a strong example of a company born from customer need. Having already created a massive community at Legalbeagles, Kate, Pam, and the rest of the team knew exactly what the market was missing when they decided to setup JustBeagle and already had the receptive audience to market to," explained SyndicateRoom CTO and co-founder Tom Britton. "So when they approached us to participate in their fundraising efforts we couldn't resist. Not only does JustBeagle have a heavily-tested product and an extensive and warm audience, the company plays in a rapidly expanding legaltech market that's set to continue growing for many years to come."
Co-founded by CEO and respected consumer rights advocate Kate Briscoe, Legal Beagles Co-founder Sharon Coleman and Pam Austen, Co-founder and Chief Operating Officer, JustBeagle's mobile first easy-to-compare site demystifies a traditional process and makes it simpler for law firms to attract and engage online consumers looking to find the right lawyer, access independent specialist legal advice and instruct a solicitor whether dealing with a divorce or writing a will.  JustBeagle helps consumers and SMEs looking for lawyers online to search for legal providers by criteria including location, sector experience and any fixed fee pricing available, making it simpler for them to make informed choices before making a purchase.
Law firms may now advertise across LegalBeagles and JustBeagle mobile digital advertising platform reaching over 1.7 million consumers, many of whom are looking for impartial help searching for a lawyer. JustBeagle's all-of-market comparison site will provide a digital hub for introductions of work between consumers and law firms. JustBeagle's independent aggregated rankings and reviews system aims to make research simpler for consumers to benchmark the whole market online while enabling law firms to connect to consumers directly and be part of the solution of tackling unmet legal needs.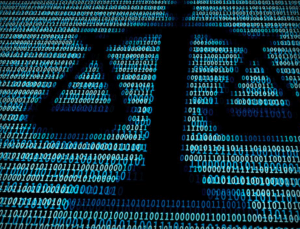 To help law firms translate strength of their offline brand to an online community and also increase online success, legal providers paying subscriptions can reach active users across the open marketplace encompassing both LegalBeagles and JustBeagle online communities. JustBeagle law firm members can post enhanced personal profiles, curated content and blogs on JustBeagle as well as access branded assistance, direct advertising and links on LegalBeagles to reach interested consumers through a multi-channel digital strategy. Traffic from LeagleBeagles, with one million pages of published content and 5 million yearly pages viewed, will support JustBeagle in addition to direct organic search on the comparison site.
Have a crowdfunding offering you'd like to share? Submit an offering for consideration using our Submit a Tip form and we may share it on our site!