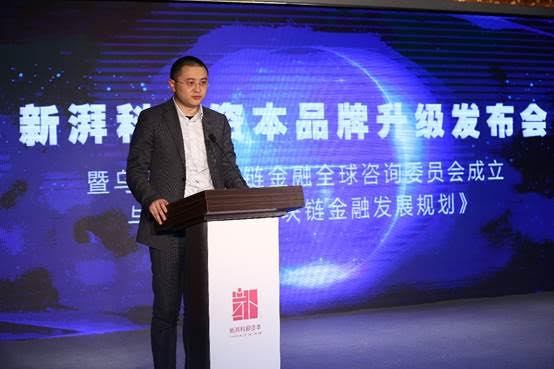 NewStyle-Collinstar Capital, a leading company in the Blockchain infrastructure space and cryptocurrency investments, has announced a strategic development plan. Announced in Beijing, Collinstar says it will fuel the development of the Blockchain industry and ecosystem with a series of alliances and investments. Ryan Xu, Chairman of NewStyle-Collinstar Capital, announced they would make strategic investments of 10 million US dollars in ENT Foundation and Hcash Foundation, launch strategic cooperation with a local government in southwest China to construct a Cloud Computing Industry Base, and establish a $300-million Blockchain industry fund with a leading finance technology institute.
ENT is a Blockchain technology based cryptocurrency project in Korea initiated by Aimhigh Global (KOSDAQ: 043580), a Korea listed entertainment company.
According to their strategic plan, NewStyle-Collinstar Capital would explore horizontally and vertically in Blockchain and cryptocurrency development.
Horizontally, it will continue to expand the Blockchain industry application, including the latest investment in ENT Foundation and Hcash Foundation.
NewStyle-Collinstar Capital said it will also invest into secondary market for Blockchain technology. The company says it has established a strategic cooperation with AIMHIGH STADIUM to launch the Blockchain exchange BITKK, a public platform for Blockchain financing.
Vertically, NewStyle-Collinstar Capital plans to join with various partners to promote the overall development of Blockchain technology.
In the press conference, it announced strategic partnership with Yilong District Management Committee, Qianxinan Prefecture in Guizhou province of China to construct a Cloud Computing Industry Base. The partnership with Rushni Fiannace, Skyight Investment will further expand the fund to $300 million (RMB 2 billion) and provide opportunities to develop the Blockchain technology and explore its application.
NewStyle-Collinstar Capital believes that the development of AI, IoT, Blockchain and other new technologies, Blockchain's characteristic of decentralization, dependability and non-changeability will exert greater roles.