Mobile wallet service provider Paytm announced on Tuesday it has launched its new AI Cloud computing platform in India. According to Paytm, the Paytm AI Cloud for India' is geared towards Developers, Startups, and Enterprises. Paytm explained that the AI Cloud offers a suite of business-centric apps for organizations that need cloud computing solutions, as well as ready-to-use services to automate their workflow, easy to integrate payments, messaging and customer engagement without the hassle of managing hardware and software.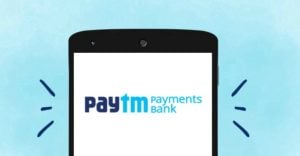 The AI Cloud also processes and stores all consumer data locally in servers located only in India while conforming to the highest security and privacy standards. The platform does offer in-built CRM, Campaign Management and easy to integrate payment solutions.
"The platform has also built various tech solutions for the enterprises that includes an affordable, easy-to-access computing services, ready-to-use apps, pattern recognition tech, pre-trained models and predictive computation to businesses."
Sujit Kumar Mishra, Vice President of Paytm, stated:
"Every new-age organisation needs to be AI-enabled. They need access to infrastructure to quickly sandbox their ideas, run through multiple experiments, and iterate hypothesis without worrying about managing their infrastructure. They need growth engines to acquire customers, engage one-to-one with them, and AI empowered systems to predict their business. With these, they need better collaboration and workflow automation tools to become more productive & efficient. Paytm AI Cloud packages all these into one; saving organizations time, money & resources, so they are able to better focus on building products that change the world."
Paytm then added that it has also partnered with Alibaba for this Cloud Computing Infrastructure, and will soon offer enterprise-messaging solutions in partnership with DingTalk.