The CEO and founder of Springleap, Inc. and an ICO project called Shopin, which raised $46 million in an ICO (initial coin offering) sale this year, has been indicted on multiple counts of grand larceny and fraud for conduct related to the sale of "convertible notes" for Springleap.
A release from the New York offices of Attorney General Barbara Underwood yesterday announced multiple charges of grand larceny, unlawful duplication of and criminal possession of computer-related material, scheme to defraud and securities fraud against Eran Eyal, 43, of Brooklyn.
"As we allege, this massive securities fraud scheme bilked investors out of hundreds of thousands of dollars," Attorney General Underwood said.
Mr. Eyal was arraigned yesterday before Honorable Judge Danny Chun in Kings County Supreme Court. If convicted "of the top count charged," Mr. Eyal could face up to 15 years in prison.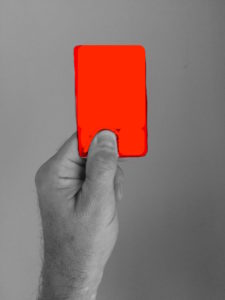 According to details in the AG's release, the charges were laid following complaints made by four investors who said they invested more than $600 000 with Mr. Eyal and, "never received any of their money back."
Investigators say they turned up additional begrudging investors in Australia, South Africa, and the United Kingdom who indicated they'd invested over $1.3 million in Springleap.
According to the prosecution, Mr Eyal built his fraud, "through a series of false representations about the company's management team, advisory board, creative professionals, and client base."
Springleap, say investigators, was essentially a front:
"Springleap allegedly advertised that it had a prestigious management team – including Chief Technology Officers (CTO) with impressive biographies – when, in reality, the company did not have a CTO. While the names of the fabricated CTOs in the investment materials belonged to real individuals, Eyal allegedly inflated their credentials to state that they were previously CTOs at major companies before joining Springleap in order to claim that high-profile executives were part of Springleap's management team. Similarly, Eyal allegedly misrepresented to the investors the existence of an Advisory Board consisting of well-known successful and respected businessmen – though no such Board ever met."
Mr. Eyal, say investigators, also, "falsely claim(ed) that Springleap had built a community of approximately 180,000 vetted creative professionals with agency-level experience. In reality, Eyal allegedly hired a freelance computer hacker to web-scrape computer data from a legitimate online portfolio website in order to obtain pedigree information for creative professionals to falsely inflate his existing list," then bragged the whole scheme had cost him only $25.
Attorney General Underwood promised further actions against similar schemes:
"Defrauding New Yorkers through false representations and fabrications about a business will not be tolerated by my office – and we'll continue to do what it takes to root out and prosecute securities fraud."
The Shopin ICO received a rating of 3.5/5 from 6 evaluators posting on the ICObench site.