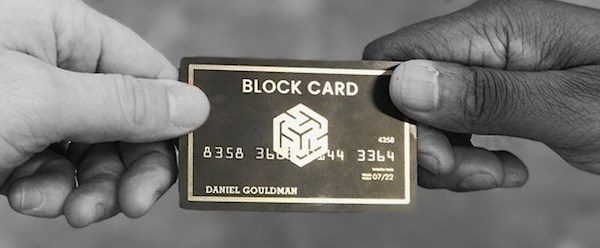 Ternio, a U.S.-based blockchain firm, announced on Friday the launch of its new cryptocurrency debit card, BlockCard. Founded in 2017, Ternio provides a highly scalable blockchain framework called Lexicon to enterprise business clients. According to Ternio, Lexicon is independently verified at over 1 million transactions per second, all on chain.
"Ternio brings transparency to programmatic digital advertising with its Lexicon framework. Lexicon is the only scalable blockchain solution for programmatic digital advertising – capable of supporting over 1 million transactions per second. Existing companies in the ad supply chain use Lexicon to verify users, instantly pay publishers, and protect advertisers from ad fraud."
Ternio reported that BlockCard is a debit card that enables the card holder to spend the value of their cryptocurrency with the same ease as traditional credit cards. The debit card may be used online or in physical store locations, anywhere in the world major credit cards are accepted. While sharing more details about the card, Ian Kane, COO and Founder of Ternio, stated:
"Ternio's goal is to accelerate the use of blockchain and cryptocurrency into everyday life. BlockCard enables the card holder to gain real utility from their cryptocurrency and removes the notion that crypto is only a speculative asset."
BlockCard currently supports four cryptocurrencies, Bitcoin (BTC), Ethereum (ETH), Stellar Lumens (XLM) and Ternio (TERN). Ternio noted that consumers who hold any of those cryptocurrencies can deposit them to their BlockCard account after signing up. Additional currencies will be added throughout the year. BlockCard™ users have the option to select between a virtual or physical card. Those who want a physical BlockCard™ can also select between a plastic or a metal version of the card.