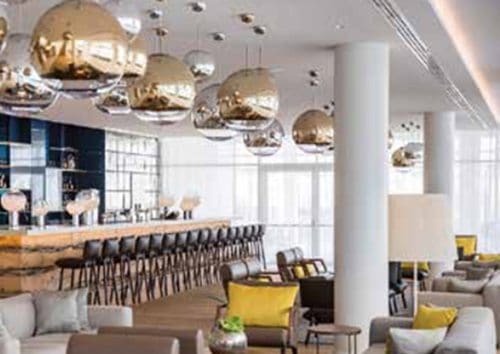 Falkensteiner Hotels & Resorts and Finnest have closed on an €8.5 million funding round – one of the largest ever for a crowd finance platform.
Finnest GmbH, headquartered in Vienna, Austria, is a Fintech providing crowdfunding services in the DACH region as well as Slovakia and Croatia. Finnest specializes in "Mittlestand" (mid-size companies) financing.
The total investment of €8.5 million for Falkensteiner Hotels & Resorts was raised in three online tranches. According to Finnest, the applicable legal framework (for Austria and Germany) limited the first two tranches to €2.5 million each. Finnest reports there was significant demand for the individual tranches as they were massively oversubscribed. Finnest also decided to use the "first fully digitalized capital market prospectus" for the third tranche, which brought the record sum. At about €8;000 per investor, this represents one of the highest averages per investor on the online platform. Finnest states this amount is about 20 times higher than on other platforms.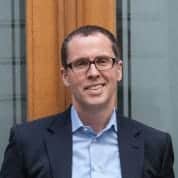 Günther Lindenlaub, CEO of Finnest, said the success did not come as a complete surprise:
"The high demand for Finnest crowd investments mirrors a fast-growing interest in traditional, mid-size assets. Having operated 'conservatively' – in the best sense of the word – and successfully over decades, this established Mittelstand continues to be highly innovative and to provide above-average returns, especially in times of zero interest rates, tumbling stock markets and bitcoin disappointments. This popularity also shows that "high-end crowd investing is now being recognized as a sophisticated investment alternative."
Besides the crowd investing platform Finnest, the also operates FinnestPro, a private placement platform, as well as a Software-as-a-Service (SaaS) business.
Finnest has differentiated its service by focusing on top-rated, mid-size companies, which is a different model from many other platforms who mainly work with start-ups.
"Many times, the investment stories you find on Finnest could very well come right out of Hollywood", says Finnest COO Joerg Bartussek. "The latest record making campaign, Falkensteiner Hotels & Resorts, is a good example: When Maria and Josef Falkensteiner opened their small South Tyrolean guest house with just seven rooms in 1957, they could barely have imagined that it would become one of Europe's true success stories – with more than 4,700 rooms at 31 locations in seven countries. Today, the hotel group records 1.7 million stays every year and has 180 million euro annual revenues under management."
Over the past three years, more than €50 million have been financed on Finnest across the entire German-speaking area, as well as Slovakia and Croatia.
Finnest compares Falkensteiner to another significant campaign for the German market, "Weissenhaus" real estate offering. This crowdfunding round was launched before the legal investment limitations had been introduced.
Led by an experienced banking team, Finnest was recently honored as one of only nine start-ups globally at the BBVA banking group's renowned "BBVA Open Talent" Fintech competition.
Have a crowdfunding offering you'd like to share? Submit an offering for consideration using our Submit a Tip form and we may share it on our site!