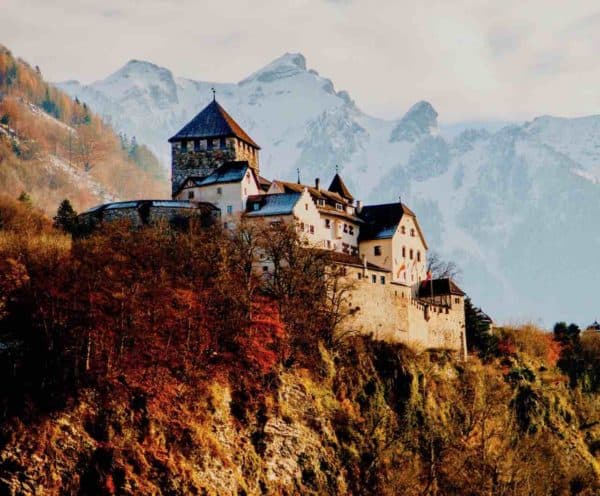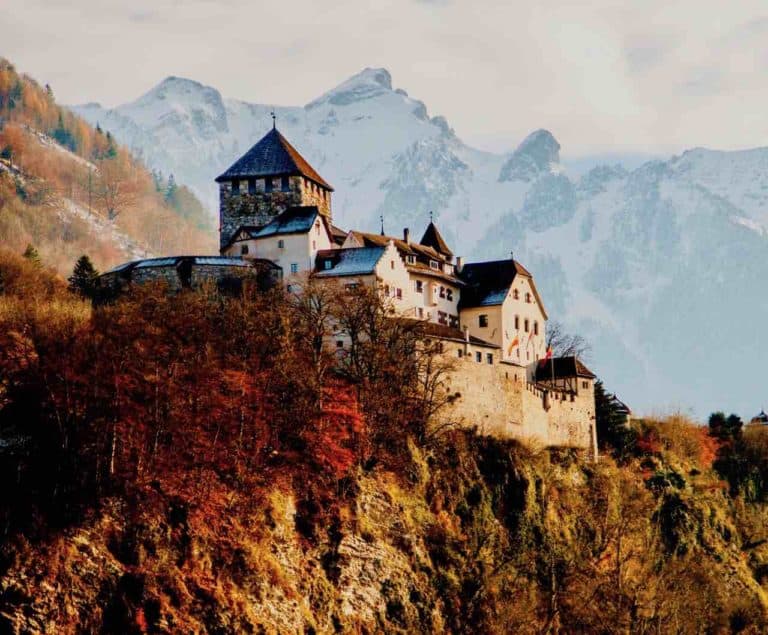 Liechtenstein's parliament has passed the Blockchain Act, "(a) new law (that) aims to strengthen the legal certainty for users and service providers…to further promote the positive development of the 'token economy' in Liechtenstein…(and) protect the reputation of the country," according to lawyer Dr. Günther Dobrauz,
The law was promised in May and introduced into parliament August 28th.
"The government has decided to regulate not only the current Blockchain-applications (in particular cryptocurrencies and initial coin offerings (ICOs)), but also to establish a legal basis for the entire scope of application of the token economy according to a long-term approach, which should also meet the needs of future generations."
Liechtenstein is a small country in Europe that borders Switzerland. Like it's mountainous neighbor, Liechtenstein has a strong financial sector and is not a member of the EU.
The country is ruled as a constitutional monarchy and the Royal Family retains many veto powers.
SMART VALOR CEO Olga Feldmeier feted the passing of the law in a post at LinkedIn:
"Oh what a big day! …Liechtenstein passes the blockchain act without any rejections! The big victory for hashtag#cryptocurrency and hashtag#blockchain industry. As the Parlament discussed the new law, that same moment I had a pleasure to exchange views on innovation in fintech with Alois, Hereditary Prince of Liechtenstein and US Ambassador at the 300 years Liechtenstein celebration in Vaduz. Impressive visionaries and great leaders!"
SMART VALOR  is a Liechtenstein-based digital asset exchange which Feldmeier says, "is set to be one of main beneficiary (sic) of this regulatory process, making tokenization of real assets reality."
Feldmeier also called on businesses and individuals to contact her if they have, "a great asset to tokenize and put on our exchange to trade."
According to Lexology.com, Liechtenstein's Blockchain Act, "has been drafted broadly and does not use the term 'blockchain,' instead using the term 'transaction systems based on trusted technologies (VT systems)' as a way to describe blockchain systems such as Ethereum. The Liechtenstein government hopes that this use of more abstract terminology will enable them to future-proof and keep the law valid for the next generations of technology and to allow for the flexible interpretation within a light-touch regulatory framework."
Further:
"The Blockchain Act allows every possible asset, including real estate, bonds and securities, to be tokenised, digitalized and listed on a cryptocurrency exchange. The legislation also specifically regulates:
the ownership of digital assets (i.e., tokens);
the transfer of ownership of digital assets;
the safe storage of digital assets;
legal requirements for the storage of digital assets;
several levels of licensing for business providers in the token economy; and
Security Token Offerings (STO's), Initial Coin Offerings (ICO's), Token Sales and Token Generation Events (TGE's)."