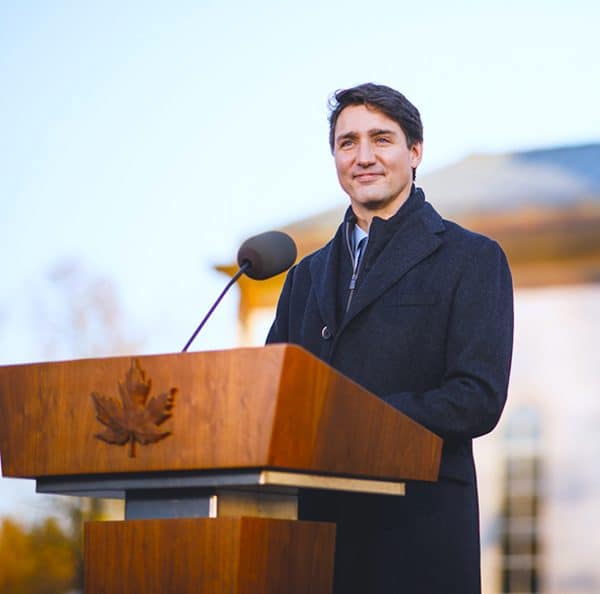 The National Crowdfunding and Fintech Association of Canada (NCFA) has published an open letter demanding the Canadian government to engage and leverage Fintechs to help in the battler against the COVID-19 crisis.
Addressed to Canadian Prime Minister Justin Trudeau, along with several of his Ministers, the NCFA lauds the work the government has done to help struggling SMEs during the Coronavirus pandemic but states more must be done. To quote the letter:
Recognize and work with fintechs to help administer small business loans to deserving companies.
Expedite full harmonization of equity and lending Crowdfunding regulations and widen participation by companies and investors.
Establish a two-pronged Capital Raise Funding Program to improve access to capital for earlier stage companies.
Implement tax relief for equity crowdfunding investors similar to the EIS/SEIS programs in the UK.
Similar to most all other economies, SMEs are the heart of the economy. In Canada, SMEs support 70% of all jobs and 41.7% of the GDP. If you allow SMEs to be crushed, all bets are off for the economy.
While the current government policy to stem the economic decline is good it is simply not enough says the NCFA.
"As it stands, we are at risk of losing in a few short months an entire generation of early-stage companies who are too small (generally) to attract institutional venture capital and whose ambitions are too big for the pocketbooks of friends, families and many 'angels'."
The NCFA tells the Canadian government that it should no longer silo Fintechs with unique treatments but should "fully support and recognize them as a key part of the financial solution."
The group makes multiple concrete policy recommendations including:
Recognize and work with fintechs to help administer small business loans to deserving companies
Expedite full harmonization of equity and lending Crowdfunding regulations and widen participation among companies and investors while boosting the limit to $5 million
Establish a two-pronged Capital Raise Funding Program to improve access to capital for earlier stage companies
Tax Relief for equity crowdfunding investors similar to the EIS/SEIS programs in the UK
 The SEIS and EIS programs have been successfully implemented in the UK to mitigate investor risk while boosting investment in early-stage firms. Government data is available quantifying the number of jobs created due to the programs.

The NCFA notes that, on average, smaller firms have less than 30 days cash on hand. Due to the pressing need, the NCFA is asking the government to move as quickly as possible.

Sponsored Links by DQ Promote