dv01, a data platform for online lending, has received a significant boost as SoFi is uploading $19 billion worth of  SoFi student loan securitization to the platform.
According to a note from the company, the new partnership is a "big step forward" regarding lending transparency for institutional investors buying asset-backed securities (ABS). dv01 standardizes any data received and offers an aggregate perspective of the growing online lending sector – an important aspect of SoFi's business.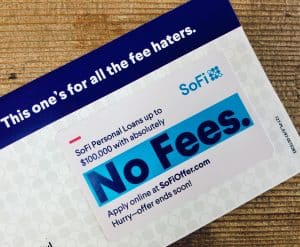 Perry Rahbar, founder and CEO of dv01, said that the US holds cumulative student loan debt of over $1.5 trillion. COVID-19 is adding extra uncertainty to the ROI of higher education.
"SoFi has been a great partner to us since we first collaborated in 2017, and we're excited to strengthen our footprint in the student loan space. By adding these deals to our growing data library, we're able to provide greater transparency to participating stakeholders, as well as those investors interested in the broader market."
dv01 says that since 2017 it has served as Loan Data Agent (LDA) for 16 SoFi securitization deals across student loans and consumer unsecured transactions. dv01's LDA offering is a new service provider category within securitization deals, providing direct-from-issuer data to some of the world's largest institutional structured credit investors and banks.

According to dv01, it is responsible for ensuring data integrity throughout the entire lifecycle of the underlying collateral, as well as making data easily accessible to any necessary parties, at no additional charge, as services are paid for through the securitization waterfall.

For issuers, dv01 makes it simple to monitor performance across all transactions and operate using the same data available to investors.

As part of this partnership, 31 backdated student loan securitizations issued since 2016, with a closing balance of over $19.9 billion, will be available on the dv01 platform. This will accompany the 21 SoFi Consumer Loan Program notes already available on the dv01 platform, which have over $11.6 billion in closing balance.

Sponsored Links by DQ Promote