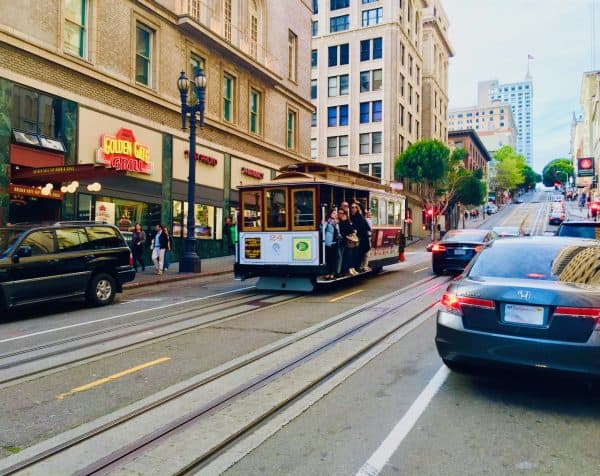 San Francisco-based Blend, which claims to offer market-leading digital lending technology that makes the process of acquiring a loan simpler, faster, and safer, has shared insights on how to unlock better online lending development with their products.
Blend acknowledges that creating useful financial products can "feel like a sprint and a marathon," but they're here to help you "rise to the challenge." Notably, Blend recently secured $300 million in capital via a Series G round and has doubled its valuation to over $3 billion in just 5 months.
The Fintech firm states:
"If there's anything certain about the lending industry today, it's the rate of change and the need to accommodate it. The tech teams working to advance their digital lending experiences face many hurdles. To further complicate things, development priorities have to be split between innovation for the future and upkeep for existing services."
It's quite challenging to "proactively" prepare for changing consumer requirements, and when plans do actually change, it can be difficult to "realign" internal roadmaps without going through time-consuming and lengthy processes, Blend notes in a blog post. The company points out that "rapid change also presents an issue for complex bank architectures with multiple internal and external systems." Technology teams are responsible for "stitching everything into one unified offering — a tricky job for financial institutions using many point solutions," Blend added.
Blend claims that their staff members understand the different development challenges and are here to "support better development." The Blend platform allows financial institutions to "focus on rapid innovation and execution, so tech teams can build faster and smarter."
Blend's approach to development aims to prioritize flexibility over "fully fixed outcomes," which assists lenders with better accommodating or dealing with changing markets and varying levels of consumer demand. Blend confirms that they offer several different benefits for technology teams.
Blend claims that their platform can effectively implement "top-tier" verification services, algorithms, and data sets into their "out-of-the-box" products. The company explains that since they've already performed the due diligence, they understand "all of the pieces that need to be in place for your organization to hit the ground running — no matter how you choose to use our configurable products." Blend notes that by "tapping into this, lenders can feel confident and reduce up-front backlog work, so the overall process moves more quickly."
Blend claims that instead of waiting several months for advanced versions of their products, their clients are able to access "continual updates." Blend also mentions that they understand that the needs or requirements for a lending product may change over time. Their platform aims to ensure that production is able to handle these key changes "on the fly and respond to feature requests not known at the start."
Blend points out that when a technology team has to add, remove, or adjust components, their "configurable platform can enable them to move forward without the need to rewrite code."
Blend further noted:
"After a year of unpredictable change, it's become even more clear that an agile approach is essential. Preliminary research is showing that agile companies have outperformed others in adapting to COVID-19. As demonstrated by our accelerated launch of Blend Close in May 2020, our rapid adaptation of a PPP loan mechanism, and our rapid feature releases intended to help manage refi boom volume surges, we are committed to helping financial institutions stay ahead of the curve with rapid innovation."
Blend confirms that agile development is at their "core." This is the way that the company works internally and this approach shapes the products they develop for their clients. Blend explains that elements such as income verification, digital signing, and identity verification are developed from a deep or extensive knowledge of lending-specific requirements. They're also integrated into "everything" Blend develops and are updated automatically. Blend also maintains various API integrations that allow banks to support the features they may require.

As covered recently, Blend had gone over how they make acquiring loans simpler, faster, and safer.

Sponsored Links by DQ Promote