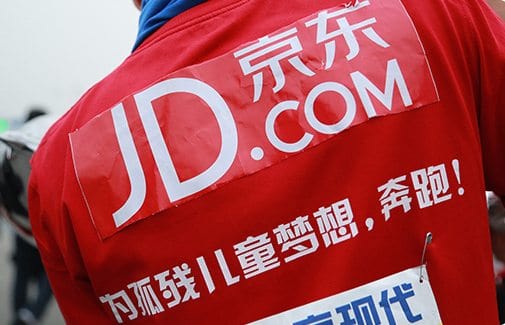 Chinese authorities have increased their scrutiny of the nation's Fintech sector. China's regulators have now cracked down on JD Technology's (potentially) $3 billion initial public offering.
JD Technology, the Fintech division of Chinese digital commerce giant JD.com Inc., is reportedly looking into withdrawing its application for an IPO planned for Shanghai's tech-focused Star Market, according to a report from the SCMP.
JD Technology appears to have become the latest target of China's nationwide crackdown on the local digital financial services sector.
JD Technology, previously known as JD Digits, had been renamed after it recently merged operations with JD's AI and Cloud-focused businesses. The company is now looking into whether it should withdraw the IPO listing due to "changing business circumstances" after China had previously announced it was suspending Ant Group's public offering in November 2020, the SCMP noted while citing sources familiar with the matter.
JD Technology has been planning to potentially secure 20 billion CNY (appr. $3 billion), the report from the SCMP revealed, while adding that the firm might pursue a new listing application in the foreseeable future.
JD.com shares fell around 5% in Hong Kong on Monday (March 8, 2021).
The Chinese Fintech sector has encountered a lot of regulatory scrutiny from Beijing since the nation's authorities introduced updated requirements focused on consumer lending back in November of last year.
These new guidelines led to the somewhat sudden or abrupt halting of billionaire entrepreneur Jack Ma's Ant Group's planned $35 billion IPO – which was supposed to list concurrently on Hong Kong and Shanghai exchanges.
China's regulatory crackdown has now forced many Fintechs to re-evaluate or further assess their public offering plans. Companies must now raise more capital in order to adhere to the new regulations that require digital or online lending firms to offer 30% of the funding for loans issued via their platforms.
Prior to the rule changes, firms such as Ant and Lufax Holding Ltd., the Fintech division of Ping An Insurance Group Co., were only keeping around  2% of their outstanding loans on their books.
Beijing's JD Technology had submitted an application for an IPO in Shanghai during September of last year. However, those plans have now been questioned as the firm evaluates whether it should conduct a public offering in this new business environment.
In December 2020, JD had promoted its Compliance Chief to the position of CEO in order to deal with the increased regulatory scrutiny.
Lufax Holding Ltd., which launched its IPO in New York in October 2020, right before Beijing began cracking down on large Fintechs, had cautioned investors prior to its public offering that it intends to further increase the amount of loan risk it's responsible for (with lending partners to 20% from the previous 2% due to regulatory changes).
Lufax's shares have fluctuated a lot since the firm's IPO. They have fallen nearly 13% since February 16, 2021, but have managed to trade over 12% above their IPO price.