Digital payments platform Wirex announced on Tuesday it now has 3.5 million customers.  To celebrate this new milestone, the platform is now offering double Cryptoback Rewards for the month of April.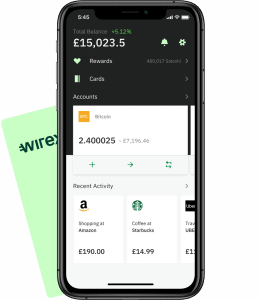 As previously reported, Wirex is a UK FCA-licenced global digital payment platform that has forged new rules in the digital money arena. The company also claims it is the only platform that allows access to OTC and interbank rates for crypto and traditional currency exchanges respectively, ensuring the platform's users always get the best deal. The platform recently raised £3,701,909 through its equity crowdfunding campaign on Crowdcube. 
Wirex further revelaed that since launching in May 2018, it has awarded customers $1.37 million worth of crypto through their popular Cryptoback rewards program. Cryptoback automatically rewards customers up to 2% back in WXT, Wirex's native token, for using their crypto-enabled debit card in-store or online, and for the month of April, these rewards are being doubled. While speaking about the milestone, Wirex CEO and Co-founder, Pavel Matveev, stated:
 "Wirex was founded with a mission to help make cryptocurrency accessible for all, and our world-first Cryptoback scheme helps to show people the wide range of benefits a digital economy offers. As lockdown restrictions ease and people look to resume their normal spending habits, doubling Cryptoback rewards will help everyone from crypto-enthusiasts to savvy-savers to get the most out of their money, whether fiat or crypto."
Wirex went on to add that from now until April 30th, users in certain regions will automatically have access to increased Cryptoback rewards when spending in-store or online with their Wirex card, with the percentage dependant on the X-tras subscription.