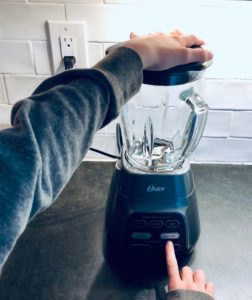 CryptMixer, a tumbler or crypto-mixing service, says that demand for mixing has risen significantly during the COVID-19 health crisis.
Crypto-mixing is a method for covering digital tracks in the transfer of crypto. Blockchain creates an immutable path available for anyone to see thus making privacy in transactions difficult to accomplish. By tumbling crypto with other cryptocurrencies a mixer can obfuscate the origin and destination of crypto. CryptMixer claims 100% anonymity available for its users.
CryptMixer reports that it has grown rapidly over the last 12 months. The mixer says it currently supports 33 currencies, up from six, including Ethereum, USDT, and Monero.
CryptMixer states that its service over the past year has seen the platform become one of the fastest-growing cryptocurrency exchanges and mixers to date, with a 500,000+ customer transaction volume.
Mark Sheppard, CEO of CryptMixer, stated in a release:
"As both investment in cryptocurrency and concerns regarding data security have increased during the pandemic, we understand just how important it is for users to be able to act quickly, safeguarding themselves while developing new business opportunities. That's why we've decided to support even more cryptocurrencies, without boosting our fees or inconveniencing our users in any way. Despite our growth, we're still guaranteeing low service fees, and providing unrivalled customer service to support our users in every way."
The CryptMixer service is said to be available to anyone, with no Know Your Customer (KYC) or Anti Money Laundering (AML) restrictions.

Global regulators are currently seeking to compel exchanges to maintain transactional data for both buyers and sellers. The FATF "travel rule" expects member jurisdictions to adhere to requirements regarding detailed trading information – something that may undermine the activity of tumblers.

Sponsored Links by DQ Promote