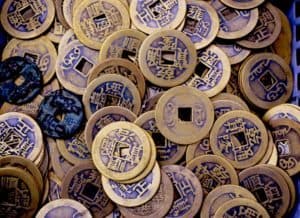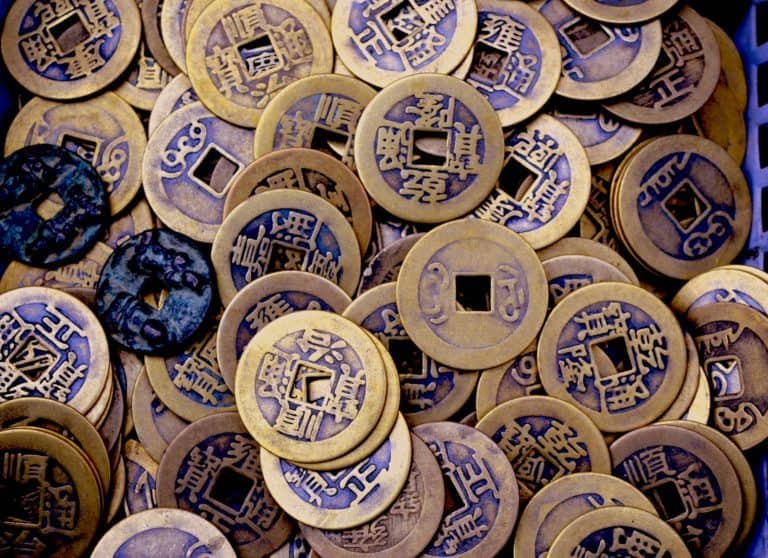 Chinese banking institutions have introduced central bank digital currency (CBDC) hardware prototypes for several different use cases.
The People's Bank of China (PBoC), the nation's central bank, and the Industrial and Commercial Bank of China (ICBC) have introduced prototype hardware devices that aim to offer support for the use of the virtual renminbi across multiple applications.
The PBoC and ICBC showcased the devices at the 4th Digital China Construction Summit held in the city of Fuzhou, where digital commerce firm JD.com confirmed that it had started paying staff members in the virtual yuan. At the event, Chinese Fintech giants Ant Group and Tencent also showcased their contributions to ongoing CBDC research and development (R&D) initiatives.
During the event, the PBoC showcased a device for converting physical currency notes and foreign currency into the virtual yuan and uploading them to a CBDC hardware wallet smart card.
As first reported by Sina News, foreigners carrying passports will simply have to place foreign currency into these machines and then the machine will automatically provide a digital RMB card.
The news outlet further explained that the card will display screen "showing the transaction amount and available balance, so it is also called a 'visual chip' wallet." With this particular wallet, foreigners may easily spend their funds on terminals that will take virtual renminbi payments in the future. The application scenarios will aim to cover Chinese shopping malls, supermarkets, vending machines, transportation, education, medical care, and farmer's markets, the news outlet confirmed while adding that "it will be officially put into use at the Winter Olympics for the first time next year."
ICBC also showcased a hardware device that allows people to exchange physical currency (coin and paper) into the virtual yuan in either an online or digital wallet or a hardware wallet smart card (and may operate in online and offline mode).
ICBC's other prototype devices reportedly include agricultural aid vending machines that allow people to provide virtual yuan public welfare donations on a digital commerce platform. There's also a digital yuan smartphone that "can realize multiple functions such as hardware wallet issuance, wallet recharge and withdrawal, digital renminbi transfer and remittance, domestic and foreign currency exchange of digital renminbi, and provides a full range of digital renminbi services for disadvantaged groups in digital finance and short-term overseas visitors to China," according to a report from the Mobile Payment Network (MPN).
During the two-day event, they also revealed devices that were enabled for digital renminbi payments, such as "special-shaped hardware wallets", "student watches" and "large-screen voice broadcast wallets". MPN reported that these initiatives intend to "promote the implementation of hardware wallets in closed scenarios such as retirement communities."
JD.com also mentioned in a blog post:
"In a test run that started in January, JD used the solution for payroll payment for some of its employees who are based in Shanghai, Shenzhen, Chengdu, Changsha and Xi'an. Employees can transfer the digital RMB to their regular personal bank accounts, or use it directly to make purchases via selected offline stores or JD's online platform. This payroll program improves efficiency for the payment process, especially when there is a need to pay multiple entities or transferring to other banks."
A spokesperson from the payroll department at JD Technology explained:
'The process is similar to paying by cash, and employees will receive the fund immediately, helping us to improve the process'."
While attending the summit, Ant Group and Tencent revealed that they're working closely as technical partners in China's CBDC pilot.
Last year, Ant Group entered a cooperation agreement with PBoC's Digital Currency Research Institute that will see "the two parties carry out exchanges and cooperation in the technical field and do not involve specific product selection," Sina confirmed.
Sina further noted:
"It is understood that this cooperation will be based on Ant Group's independent research and development of distributed database OceanBase and mobile development platform mPaaS, and jointly promote the construction of a digital RMB technology platform. As an operating agency, Tencent directly participated in the presentation of the digital renminbi results. Since the launch of the digital renminbi project, Tencent has also been deeply involved in related design, R&D and operation work, providing support for the implementation of the digital renminbi."
Reuters reveals that large banks in Shanghai have "quietly" been "promoting" the virtual yuan by asking merchants and retailers to download digital wallets so that transactions during the pilot may be completed directly in digital yuan. These processes reportedly bypass the payment infrastructure provided by tech giants such as Ant Group, an affiliate of Alibaba 9988.HK, and Tencent 0700.HK.

It's worth noting that China's six State-owned banking institutions introduced virtual yuan wallets this month.

Sponsored