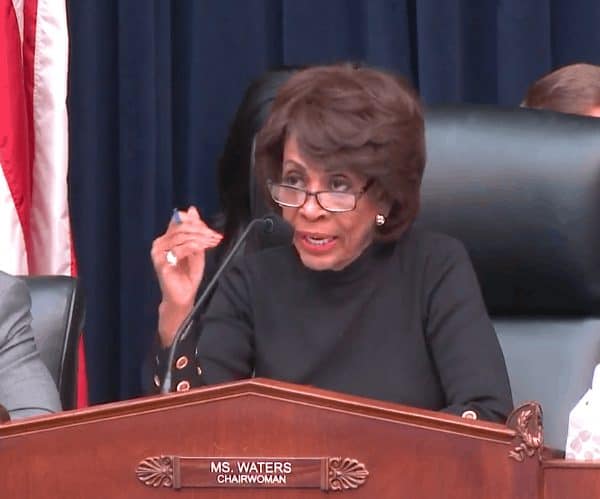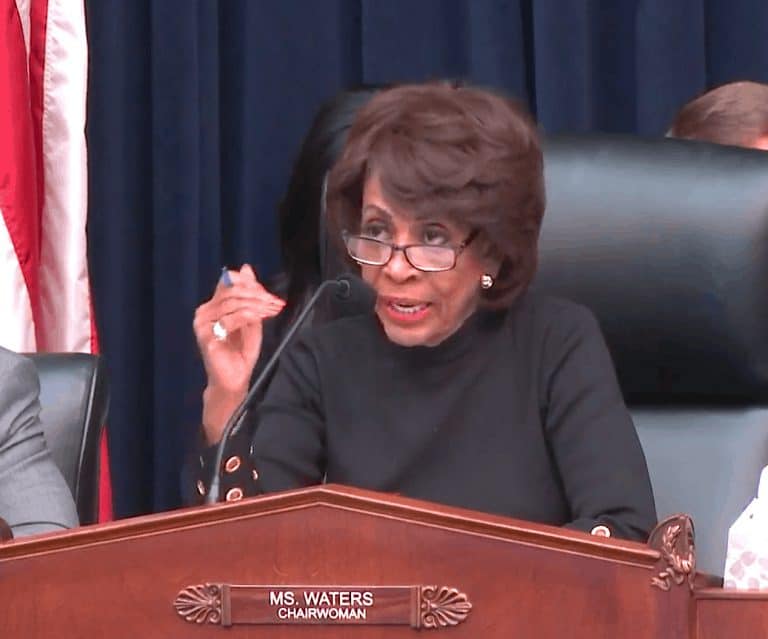 The House Committee on Financial Services already has two current task forces addressing innovation in financial services. A Task Force on Fintech and a Task Force on Artificial Intelligence. Today, the Committee is adding a "Working Group" addressing Digital Assets.
Congresswoman Maxine Waters (D-CA), Chairwoman of the House Committee on Financial Services, issued the following statement:
"As cryptocurrencies, central bank digital currencies and other digital assets enter the mainstream, the Committee will look at how digital assets have begun to enter many aspects of our lives – from payments to investments to remittances – and consider how to devise legislation to support responsible innovation that protects consumers and investors while promoting greater financial inclusion. So, I am pleased to announce that I have organized a Digital Assets Working Group of Democratic Members that will examine the issues at hand in the digital assets space."
The Working Group has excluded Republican members and will only involve Democrat members of the Committee. The Digital Asset Working Group Members (by order of Committee seniority) include:
Representative Brad Sherman (D-CA), Chair of the Subcommittee on Investor Protection, Entrepreneurship and Capital Markets;
Representative Al Green (D-TX), Chair of the Subcommittee on Oversight and Investigations;
Representative Jim Himes (D-CT), Chair of the Subcommittee on National Security, International Development and Monetary Policy;
Representative Bill Foster (D-IL), Chair of the Task Force on Artificial Intelligence;
Representative Josh Gottheimer (D-NJ);
Representative Michael San Nicolas (D-GU);
Representative Sean Casten (D-IL);
Representative Ritchie Torres (D-NY);
Representative Stephen Lynch (D-MA), Chair of the Task Force on Financial Technology;
Representative Jesus "Chuy" Garcia (D-IL);
Representative Sylvia Garcia (D-TX);
Representative Nikema Williams (D-GA)
The Digital Assets Working Group will discuss responsible innovation in the cryptocurrency and digital asset space. According to the Committee, members plan to work together on legislation and policy solutions on such matters as cryptocurrency regulation, the use of blockchain and distributed ledger technology, and the possible development of a U.S. Central Bank Digital Currency.
This past week, the Fintech Task Force reviewed the emergence of central bank digital currencies.
Digital asset industry participants have struggled with the current regulatory environment that is opaque and leans on regulation by enforcement. While it is clear that bright line rules addressing digital securities, utilities and hybrids, could boost innovation, new legislation that makes innovation more difficult could undermine the emerging industry and drive innovation to other jurisdictions.