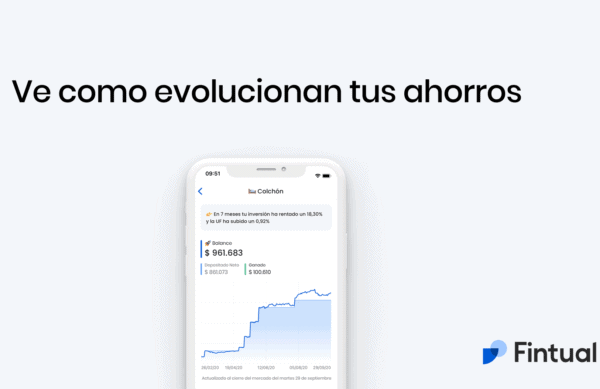 Fintual, a "General Fund Administrator" regulated in Chile by the Commission for the Financial Market, has raised $15 million in a funding round led by KaszekVentures.
As quoted in TechCrunch, Pedro Pineda, co-founder and CEO of Fintual, said in creating his company he wanted to allow people to invest for the long term in assets that they did not have access to before;
"I liked the idea of challenging the financial banks, and you can't do that without technology. We have this super tool that my parents didn't have, and you can disrupt an entire industry," said Pineda.
In 2018, Fintel co-founder Agustin Feuerhake explained in a post on Y-Combinator they were building an investment platform for Latin Americans
"I come from a computer science + business background so when we first started discussing this idea I didn't have much experience on finance or investment other than what I had learned by playing around with Bitcoin. Since I graduated I knew I wanted to become an entrepreneur, but not having any work experience led me to pretty standard ideas like a music streaming website or a food ordering app. I realised rather late that I needed to join experienced partners to find better business insights and opportunities."
After reviewing existing platforms like Betterment and Wealthfront, the founders launched Fintel in 2016 in their home country of Chile – a small country but with billions of dollars committed to mutual funds.

Today, Fintual claims over 57,000 users and assets totaling  USD $ 512 million – according to their website.

Eschewing the quick buck approach, the Robo-advisor seeks to build personalized investment plans for each individual. The site touts industry topping returns and low fees – in contrast to the local competition. The company states that portfolios are "optimized for risk" using the work of the Nobel Prize-winning Economist Dr. Harry Markowitz.

Fintual posts a financial results page that shows strong returns for the riskiest funds.

Fintech has boomed in the Latam market. Most Latam countries financial services are dominated by a few old names, slow to innovate, charging high fees. This creates a ripe opportunity for innovative Fintech entrepreneurs to disrupt the status-quo. Expect Fintual to soon open up shop in other Latam markets.

Sponsored Links by DQ Promote