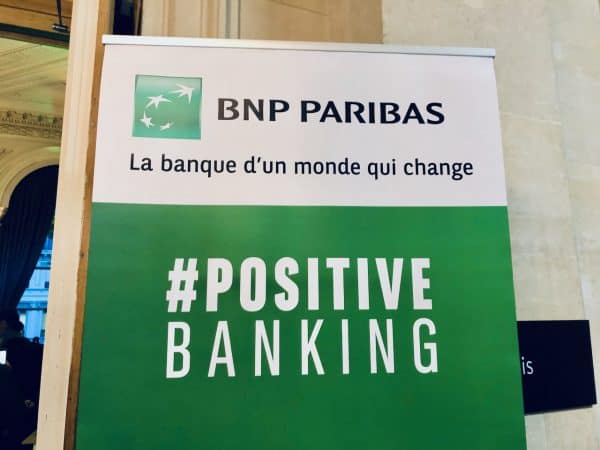 BNP Paribas Securities Services' ESG marketplace, Manaos, has confirmed the onboarding of new partners – Util and V.E, which is part of Moody's ESG Solutions – in order to enhance its sustainability data and analytics product offering.
Manaos, which is described as an open-servicing platform specifically developed for institutional investors to effectively manage their post-trade investment data, intends to become the leading or go-to marketplace for sourcing ESG data and also for monitoring and reporting on sustainability.
As a key part of its Open ESG strategy, Manaos teams up with various sustainability-focused Fintech firms in order to give users access to a range of ESG data and analytics tools.
Currently, live on Manaos, Util's machine learning-enabled models aim to quantify the degree to which every listed firm positively or negatively affects the 17 UN SDGs (United Nations Sustainable Development Goals) and their 169 different targets.
In order to objectively assess and evaluate a firm's real-world impact, Util mainly focuses on the effects of its products and services and arrives at conclusions from peer-reviewed journals.
Manaos has reportedly onboarded data from V.E, which is part of Moody's ESG Solutions, a multinational pioneer in ESG investing and sustainable finance. V.E.'s data, scores, and assessments assist investors with gaining a better understanding of their current exposure to ESG risks as well as opportunities, while facilitating reporting, innovation, and active engagements with firms.
In March of this year, Manaos teamed up with Clarity AI, a sustainability and data science firm.
Patrice Hiddinga, CEO at Manaos, remarked:
"The onboarding of Clarity AI, Util and V.E makes a strong case for the benefits of complementary approaches to ESG. Using Manaos, investors are finally able to assess the ESG impact of their portfolio by mapping their investment data to the most innovative fintechs on the market quickly and efficiently."
Patrick Wood Uribe, CEO of Util, stated:
"The partnership between Manaos and Util supports our long-term goal of empowering all investors to better understand and compare the impact of their investments. Our analytics provide greater accuracy, coverage and depth than traditional datasets or aggregators. This new way of measuring impact gives our clients unprecedented insight into how their portfolios affect the complex social and environmental challenges facing the world."
Sabine Lochmann, Global Head of Moody's ESG Measures & President at V.E, noted:
"This partnership underpins our commitment to drive sustainable investment. Clients will now be able to leverage our extensive ESG and climate risk data to make better-informed and more sustainable investment decisions. With digital security now more prevalent than ever, we are proud that our data offering will be available to institutional investors through Manaos' highly secure cloud platform."