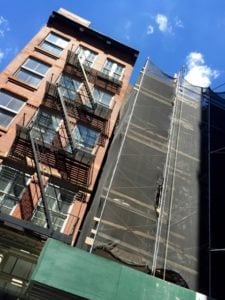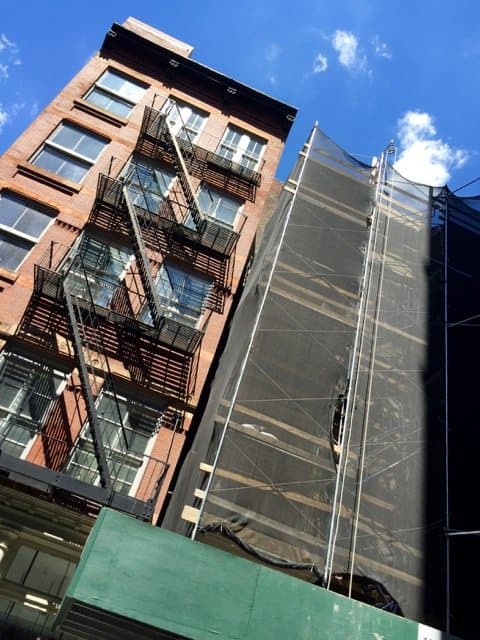 Real estate investment platform Fundrise recently revealed that it's lowering the entry barrier for a new class of investors, which means "higher potential for the next generation."
Fundrise CEO Ben Miller notes that the platform has remained committed to making the world's "best alternative investments" accessible to almost all individual investors — "true democratization."
The Fundrise team writes in a blog post that they're relaunching the Starter Portfolio, now specifically developed for individuals who might be new to investing. The relaunched Starter Portfolio offers the lowest investment minimum "ever at $10," access to their Flagship Fund, a focus on investor education, and "quarterly liquidity, penalty-free."
Fundrise says that its goal is to offer a "tailored" experience for investors of "all net worths" and experience levels, "whether you're making your first investment ever or investing tens, thousands, or millions of dollars."
Since they launched Fundrise almost 10 years back, they've pushed "to evolve our business with one fundamental aspiration in mind: To make the world's best alternative investments available to every individual investor."
As noted in the update from Fundrise:
"Transforming the status quo in one of the most entrenched asset classes in history — private market real estate — requires near-constant innovation: in technology, in our application of financial solutions, and in the ways we help the general public view their own portfolios. And we've made meaningful progress: Fundrise manages more than $1.5 billion on behalf of our more than 150,000 active investors, making us America's largest direct-to-investor real estate investment platform."
Company CEO Miller added that he's glad to share another change to the Fundrise platform. One that they think should help with unlocking an "entirely new" level of accessibility.
Miller confirmed that they're relaunching the Starter Portfolio, now "specifically designed for new investors."
During the last year, they've seen an "influx of interest" in alternative investments from young investors "in particular," Miller revealed while noting that this is a group that is "passionate about investing and hungry to learn more. Time is one of their most valuable assets (all hail the miracle of compound interest)."
The new Starter Portfolio offers:
Our lowest investment minimum ever: "A $10 minimum opens the door for millions of new investors to begin growing their portfolio immediately. (The Starter Portfolio previously required a minimum of $500.)"
Access to our Flagship Fund: Investors will be "allocated entirely to our Flagship Fund, which already owns over $250 million worth of real estate assets around the country, ranging from the red-hot single family rental market to larger last mile e-commerce logistics centers."
A focus on investor education: "We're working with some of the best known personalities in the financial education space to develop programs aimed at demystifying the world of alternative investing."
Quarterly liquidity, penalty-free: Fundrise is "still unequivocally designed for long-term investors." However, the structure of our Flagship Fund "makes it possible for us to offer a penalty-free redemption process every quarter should investors be forced to unexpectedly liquidate."
Over the past few years, Fundrise claims that it has been regularly noticing that the investors drawn to their platform are "unusually patient, resilient, and future-focused."
The firm's management noted that just because an investor doesn't yet have a "large net worth" to put toward private market real estate, it does not mean they do not understand the value that "long-term thinking" and planning can yield "when given the time to flourish."
As noted by Fundrise, a small investment "added to a small investment added to a small investment, etc., will eventually add up to quite a lot — especially with the potential of a healthy annual return compounding in the mix."
The company's management added that small investors were "historically blocked" from investments in real estate. Real estate investing in the private equity world is usually developed around managing a relatively small number of "massive transactions on behalf of a few institutions," Fundrise noted.
They also mentioned that the barrier to entry is high, "in part, because this kind of investing usually involves dozens of time intensive, manual (i.e. expensive) processes."
They continued:
"Enter the transformative power of technology. Our proprietary software enables us to efficiently manage millions of transactions on behalf of hundreds of thousands of investors today at near zero marginal cost. We believe the new Starter Portfolio will open up our platform to millions more."
The Fundrise team further noted that their aim is to offer a tailored experience for investors of all net worths and experience levels, "whether you're investing tens, thousands, or millions of dollars. All told, Fundrise offers five account levels: Starter, Basic, Core, Advanced, and Premium."
Fundrise confirmed that investors are able to upgrade to a higher account level "at any time as their account balance grows."
The company's CEO added:
"While today's announcement primarily benefits the rising generation of new investors, more experienced and higher net worth investors shouldn't feel left out. We have more innovations in development that I hope to share with you in the coming months."
Sponsored