The Financial Technology Association (FTA) has submitted a comment letter in response to the Consumer Financial Protection Bureau's (CFPB) review into Buy Now Pay Later (BNPL) platforms. The FTA represents several BNPL providers including Afterpay, Figure, Klarna, Sezzle, and Zip.
Last  December several Democrat Senators sent a letter urging CFPB  Director Rohit Chopra to review BNPL providers claiming that "consumers may not have full awareness of the risks associated with obtaining BNPL credit."  Senators Jack Reed, Sherrod Brown, Elizabeth Warren, Chris Van Hollen, Tina Smith, and Jon Ossoff, asked for the CFPB to "take action" under its authorities to protect consumers. The very next day the CFPB ordered the collection of information from BNPL providers including  Affirm, Afterpay, Klarna, PayPal, and Zip. The CFPB said that was concerned about consumers "accumulating debt, regulatory arbitrage, and data harvesting in a consumer credit market already quickly changing with technology."
In January, the CFPB issued a Notice and Request for Comment Regarding the CFPB's Inquiry into Buy-Now-Pay-Later accepting comments for interested parties. The deadline for these comments was today (March 25, 2022). The Request was brief in nature asking for "consumer experience with BNPL products" and information on "the benefits and risks."
The letter sent by the FTA counters the CFPBs assertions stating "BNPL products are being developed and offered by a new generation of Fintech innovators offering consumers new payment options that can reduce revolving debt, high-interest rates, and alleviate budget stress."
Many BNPL providers pitch their lending services as an alternative to expensive credit cards providing responsible credit to consumers.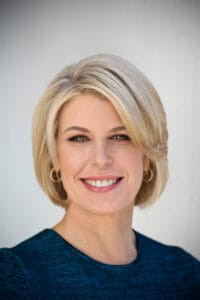 In a public statement, Penny Lee, CEO of the FTA, said that BNPL services are a valuable tool for consumers allowing them to "avoid unnecessary interest and fees."
"BNPL services are subject to federal and state consumer protection laws and regulations and provide low-risk, low-cost payment options to consumers. We welcome engagement with the CFPB to ensure consumer interests are properly served."
The FTA went on to explain that Afterpay, Klarna, Zip, and Sezzle allow consumers to pay for a purchase in four installments over six to eight weeks. This differs from credit cards or payday loans, that utilize revolving credit and/or high-interest rates, adding that "approximately 95 percent of BNPL users don't experience late charges."

"At a time when the average American can't afford a $400 emergency, services like BNPL provide alternative credit options that don't put them in further debt because of high-interest rates and fees. Studies indicate that credit card providers make the majority of their revenue from interest charges and can cost customers up to 225 percent of the product purchase value in interest."

While any credit product requires the consumer to manage their expenditures some policymakers believe Fintechs offering innovative services need to do more to guard against any possible abuse.

BNPL providers have grown rapidly in recent years as credit can be offered at the point of sale, or during an online transaction, allowing retailers to close more sales while providing more credit options for consumers. While the cost of credit for consumers may be lower, retailers can gain valuable information about their customers.

The FTA claims that their members are "committed to advancing consumer industry standards that safeguard consumers" as well as offering responsible credit that help to guide consumers to make better financial decisions.

It is not clear if the CFPBs actions have been compelled by a dramatic increase in complaints from consumers leveraging BNPL credit or something else. Advocacy group PIRG (Public Interest Research Group) published a report earlier this month that noted complaints regarding BNPL platforms have risen "sharply" from 2019 to 2022. PIRG cited just 616 complaints during that period. In aggregate, the CFPB reports that it receives about 10,000 complaints each week from all types of financial services.

Neither the CFPB nor the Democrat Senators provided a quantified dramatic increase in customer complaints or other issues.

The FTA reports that a recent survey of BNPL users found that only 1% of borrowers had trouble understanding the terms and conditions of the provided BNPL service.

Sponsored