Blockshow Europe 2018 – Berlin
May 28, 2018

-

May 29, 2018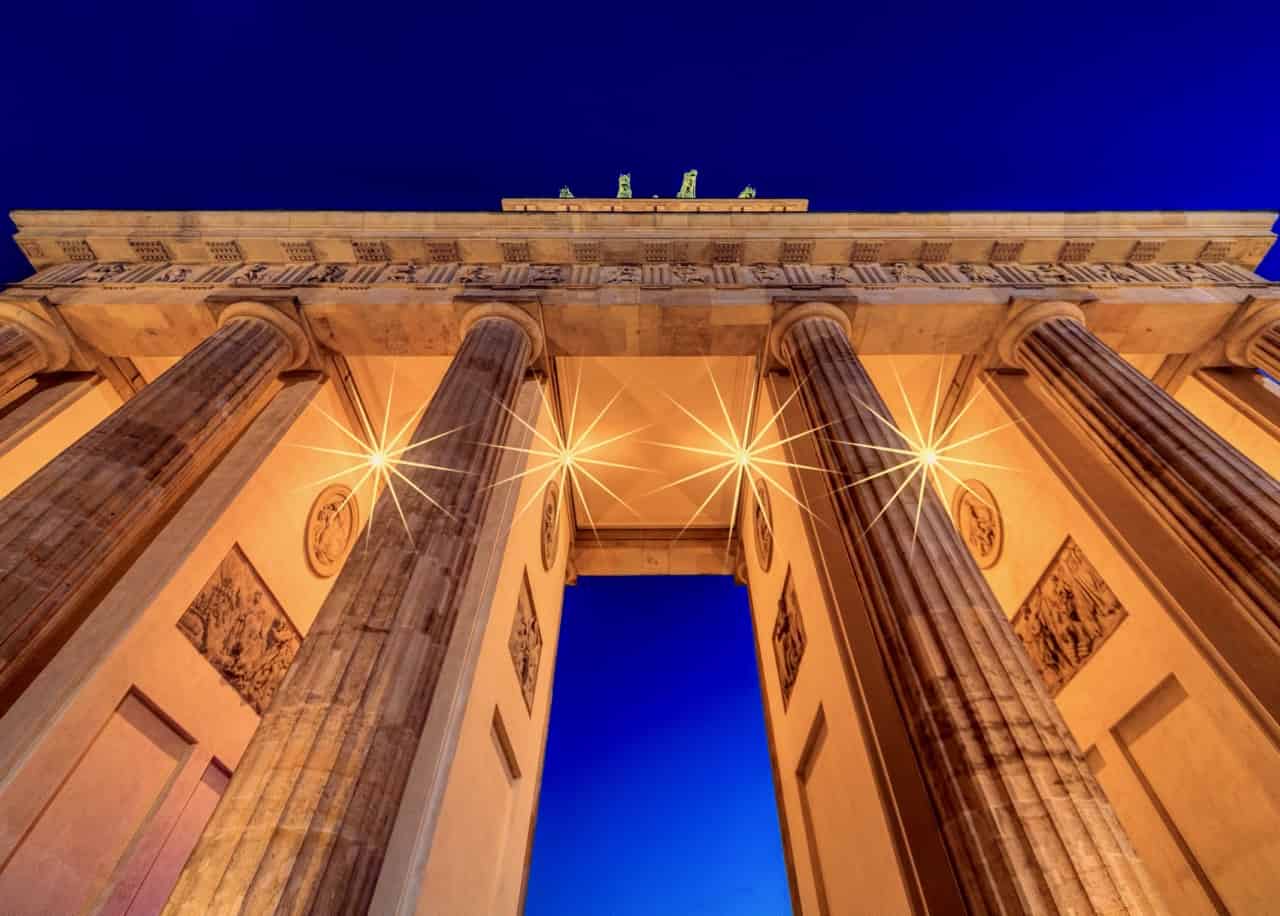 After an eventful two months of hosting blockchain meetups across Europe, Blockshow is bringing their journey to a close with the featured conference, BlockShow Europe 2018. For the main conference in Berlin (May 28-29), over 80 blockchain experts will share insights from their expertise on a wide range of blockchain and crypto related topics.
The meetups that spanned across Europe were met with great success and featured many amazing keynote speakers and networking opportunities for attendees. In total, BlockShow held eight meetups in cities ranging from Paris to Rome and Zurich.
During these meetups, the organizers also held Q&A sessions with promising Blockchain startups. Voted on by the attendees, the winner of these sessions were invited to compete in the upcoming BlockShow Oscar, a startup competition being held at BlockShow 2018 for a grand prize of €50,000.
BlockShow Europe 2018 in Berlin will be attended by more than 3,000 blockchain influencers and enthusiasts. The conference will include more than 150 projects, with over 120 organizations and companies providing their support for the upcoming event.
BlockShow is delighted to welcome Jimmy Wales, founder of Wikipedia and one of Time's "100 Most Influential People," to the conference. Jimmy is a huge influence and proponent in the crypto sphere. Jimmy first started toying with the digital currency back in 2014, when in March of that year he tweeted that he was "playing with BTC." He also attached his wallet address to a following tweet, where he received 5 BTC worth of unsolicited donations. The rest, as they say, is history.
Since 2014, Wikipedia and the rest of The Wikimedia Foundation have accepted Bitcoin as a method of donation, helping drive usage of the digital currency.
The conference will include over 80 globally recognized speakers in total. Included in this list are experts such as:
Bobby Lee – Co-founder of BTCC, Board Member at Bitcoin Foundation
Benny Giang – Co-founder of CryptoKitties, Product Manager at Axiom Zen
Plamen Russev – Founder and Executive Chairman, Webit.Foundation & Global Webit Congress
Mike Butcher – Writer, broadcaster & blogger, Editor-At-Large at TechCrunch, Awarded an MBE in the Queen's Birthday Honours list 2016
Llew Claasen – Bitcoin Evangelist, Venture Capitalist, Executive Director at Bitcoin Foundation since 2016
Other panels and sessions include:
Panel Discussion "Governmental Blockchain Initiatives within the EU (and Beyond)"
Panel Discussion  "How Blockchain Changed the Concept of Privacy & Where It Leads Us"
Solution Session "Blockchain and Cybersecurity"
Solution Session "Will Blockchain Drive the Evolution of the Game Industry?"
The conference has an App specifically designed for all the attendees to connect before and during BlockShow and have the most efficient networking experience possible. Users will be able to filter attendees based on their expertise and occupation (investor, startup, crypto fund, etc.) to organize and business meetings easily and effectively. It's particularly convenient for investors who can use the app to analyze different projects before reaching out for a meeting.
The BlockShow Europe Conference is dedicated to discovering the hottest innovations and trends happening in both European and Global blockchain scenes. It will gather more than 3,000 attendees and over 150 projects, as well as over 80 internationally recognized speakers and experts from banks, institutions and numerous global industries. BlockShow Europe will give exposure to the most innovative releases from promising blockchain companies, as well as rich and versatile insights on how they disrupt major global industries such as IoT, AI, Cybersecurity, and many others. The representatives of Central Banks and European governments will share their vision and current experience of harnessing the Blockchain technology during the event, as well. The event will take place in Berlin on May 28-29.