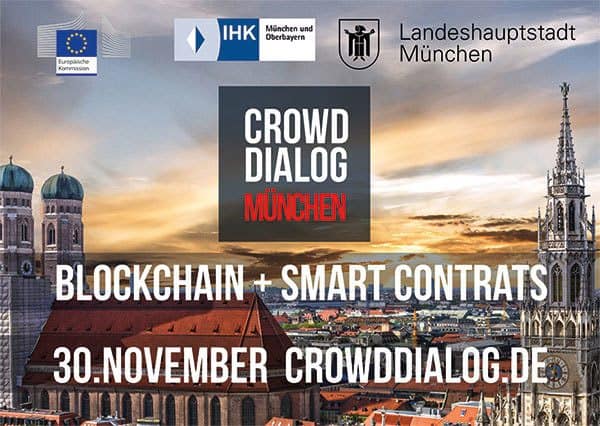 The Crowd Dialogue # 5
In partnership with the EU Commission , the IHK Munich and Oberbayern and the city ​​of Munich , we invite you to the leading practice and knowledge conference in the fifth year. Discuss with the leading experts on the future of work ( CrowdSourcing ), alternative financing for companies ( CrowdFunding ) and Open Innovation ( CrowdInnovation ).
Topics of focus:
The agenda is holistically designed with a view to the challenges of the German middle class and pursues the goal of recognizing potential new business areas and trends in a timely manner and of evaluating the impact on its own company.