Cryptospace Conference – Moscow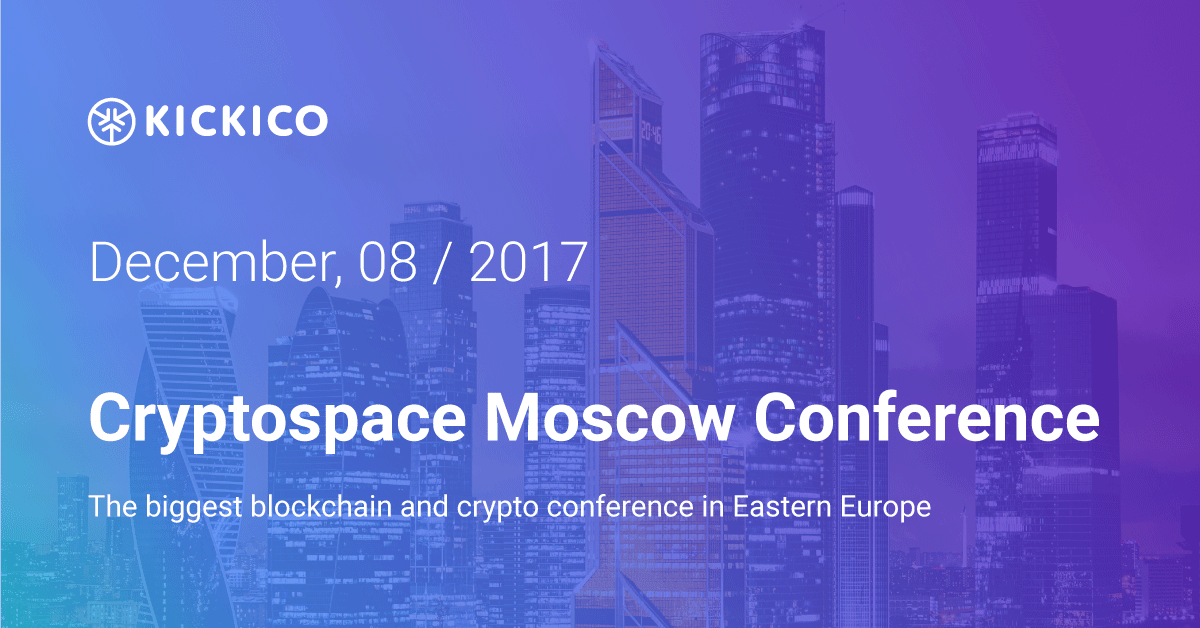 The end of the year is just the great beginning. Cryptospace Conference, Eastern Europe's largest conference dedicated to blockchain technology and cryptocurrencies, will take place in Moscow between December 8 and 9 where all the crypto enthusiasts and experts will gather to share their thoughts and exchange valuable information.
KICKICO, is proud to host the Cryptospace Conference in Moscow in the high tech business area: the Skolkovo Innovation Center. The Cryptospace Conference will serve as the place for discussion for industry experts and innovators, politicians, media professionals, and many more. Over 1,500 participants from more than 30 countries are expected at the conference. The Cryptospace Conference consists of four sections with different topics, including the Blockchain technologies implementation, How to run a successful crowdsale, Crypto-trading and crypto-exchanges, and Press and media in blockchain. As well the event will include startups presentation part to the investors.