ECN CrowdCamp 2015 – Lisbon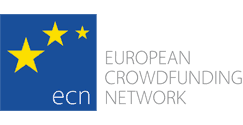 The ECN CrowdCamp is the major event in Europe focussing on crowdfunding as enabler of innovation. The event is designed to get innovators and entrepreneurs familiar with the concept of crowdfunding in all its forms – existing and upcoming, and to show crowdfunding activity and best practices.
Joint the ECN CrowdCamp to:
Meet 200 + international businesses leaders, crowdfunding platfroms managers, professional investors and other crowdfunding and innovation experts.
Learn about the potential of crowdfunding for innovative businesses and startups, its recent developments and future ones.
Listen to crowdfunding experts and successful crowdfunding stories, sharing their tips and best practices.
Present your business to an international audiance of various professionals, including experienced investors and managers and compete in the project pitch session.
Have fun, mixing, mingling and having a drink with the other participants in beautiful Lisbon!
​