Finance Disrupted 2017 – New York City

For the past few years, finance has been shaken by technological innovation like never before. After an initial phase in which everything seemed possible as an army of start-ups set out to sweep away the incumbents, this disruption is entering a crucial period of maturing, a coming of age. It is starting to become clear which new entrants will make it, and which won't.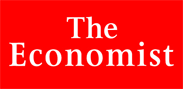 Collaborations and mergers to accelerate the adoption of new technology have become commonplace. Established and new financial firms alike, as well as established non-financial firms that now see an opportunity in finance, are starting to come to terms with an industry that is being changed from top to bottom by technology. Existing sources of revenue and profit can no longer be taken for granted. The key challenge in this coming of age phase, and the focus of this year's Finance Disrupted conference, will be finding the new business models that will deliver future financial success.
Join editors of The Economist and more than 200 policymakers, senior business leaders, entrepreneurs and leading thinkers dedicated to the future of fintech and the impact of digital disrupted on the financial services industry.
The Economist Events offers a truly global perspective on a country's place in the world and its future outlook. With the newspaper's characteristic clarity and wit, these summits offer fresh and challenging perspectives on the opportunities for the region.
Join us and you will:
Network with more than 200 policymakers, senior business leaders, entrepreneurs and leading thinkers
Engage in a day of high-level discussions around the future of the financial services industry as a result of digital disruption
Join like-minded organizations invested in defining the future of fintech
Speakers include: