Innovation In Enterprise Funding: University Crowdfunding
January 17, 2014 @ 9:00 am

-

5:00 pm

EST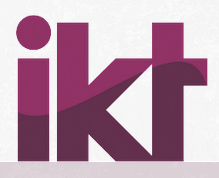 The IKT in partnership with CGPL Consulting are pleased to present Innovation in Enterprise Funding: University Crowdfunding as a one day event in Central London
Crowdfunding gives Technology & Knowledge Transfer Professionals a means of raising investment to innovate, students the opportunity to launch their own projects and new ways for universities to engage with alumni.
It's a fast changing industry that has seen some of the largest platforms like Kickstarter and Indiegogo raise over $722m and $100m through donation and rewards-based crowdfunding. Here in the UK, equity crowdfunding platforms like Crowdcube and Seedrs have raised >£15m and £1.4m for businesses respectively.
What about the university sector and where does crowdfunding sit alongside traditional and innovative enterprise finance? In the USA, many universities such as Illinois, Colorado State, California, Utah, Virginia and Georgia now see crowdfunding as entirely consistent with their mission. How do UK universities regard crowdfunding and what is it good for?
Innovation in Enterprise Funding (InFunding) will look at how UK Higher Education can apply crowdfunding to support academic and student innovation, engage with alumni and even help students fund their education.
InFunding will look at:
– attitudes to crowdfunding among business angels and venture capitalists;
– which universities have successfully used crowdfunding and for what reasons;
– which platforms are offering turnkey solutions that foster universities with crowdfunding;
– how crowdfunding is being used by organisations like the University of Edinburgh and the RSA
– what crowdfunding has done for student entrepreneurs at universities like Plymouth, Bristol and Bournemouth
Speakers include:
– Professor Alan Barrell, Entrepreneur in Residence, Judge Business School, University of Cambridge
– Jenny Tooth, CEO UK Business Angels Association
– Karen Darby, CrowdMission
– Kieran Garvay, UKCFA
– Andy Muir, Midven
– Goncalo de Vasconcelos, Founder, Syndicate Room
– Mike Royston, Business Development Manager, Crowdcube
– Jonathan May, CEO, Sponsorcraft
– Alex Watson, Royal Society for the Encouragement of Arts
– Juan Guerra, Studentfunder