Investing in the Sharing Economy Compare and Share
November 20, 2013 @ 6:00 am

-

8:30 pm

EST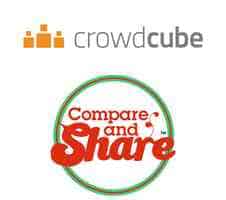 Investing in the Sharing Economy Compare and Share, in partnership with Crowdcube Wednesday, November 20, 2013 from 6:00 PM to 8:30 PM (GMT) London, United Kingdom
he world over, people are sharing their assets from cars to clothing, from sports equipment, to spare rooms. The Sharing Economy, now valued at £310 billion globally1, is being cited by experts as the investment opportunity of our time. Described by Forbes Magazine and the Economist as the trend to watch, we're seeing growth in this sector year on year with now over 8,0002 asset-sharing sites from Airbnb to Zipcar.
In this one-off event, Compare and Share, world leading technology experts in the Sharing Economy and the creators of compareandshare.com the world's first comparison marketplace of the Sharing Economy team up with Crowdcube the world's first equity crowdfunding platform to lift the lid on the investment opportunities in the Sharing Economy.
This is your chance to hear directly from the experts and discover how consumer demand for the Sharing Economy is on the rise and hear from innovative entrepreneurs who are developing new solutions to meet rising demand. In the UK in the last year 64% or 32.4 million UK adults have participated in the Sharing Economy, earning £4.6 billion3. 70% of UK adults say they would buy or sell spare assets if it were easy4.
The event will showcase Sharing Economy businesses currently crowdfunding on Crowdcube including:
Compare and Share (compareandshare.com)
One City (www.one-city.com)
TableCrowd (www.tablecrowd.com)
1 Collaborativeconsumption.com
2 CompareandShare.com Global Sharing Economy Directory
3 The State of the Sharing Economy 2013 Report, The People Who Share
4The State of the Sharing Economy 2013 Report, The People Who Share
Level39
One Canada Square,
Canary Wharf
E14 5AB London
United Kingdom
Wednesday, November 20, 2013 from 6:00 PM to 8:30 PM (GMT)