Lend360 – Dallas
October 11, 2017

-

October 13, 2017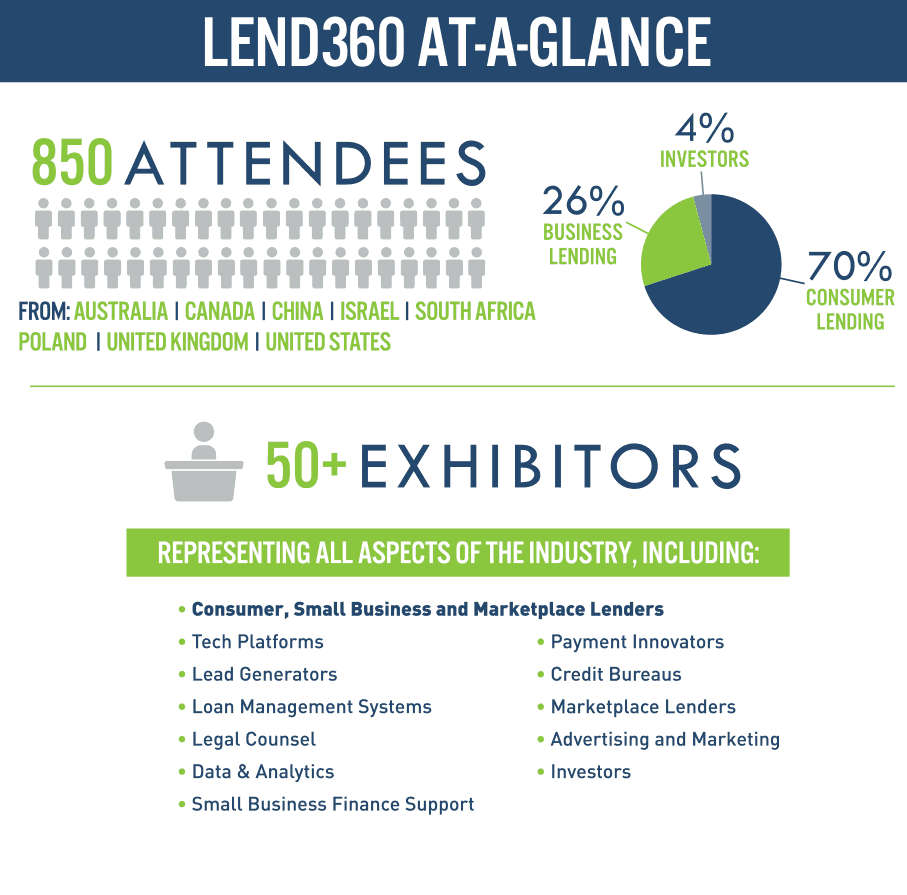 LEND360 is the go-to event that connects every angle of the online lending industry.
Get plugged into the trends, information and opportunities you need to move your business forward.
LEND360 offers unparalleled networking and learning opportunities with the best and brightest in the industry.
Lenders
LEND360 is the event that exclusively focuses on the unique needs of online lending providers.
Every session you attend, every connection you make, every interaction you have provides key insights on how you can improve, protect, and grow your business.
Explore opportunities to meet with other business leaders and expand your offerings.
Service Partners
LEND360 represents the entire ecosystem of online lending.
Explore opportunities with lenders from many verticals of consumer and business lending.
Investors
Connect with innovative entrepreneurs in online lending.
Explore opportunities to gain a competitive edge to make smarter, more informed business investments.
– More than 100 online lending experts sharing an insider's look at what's impacting our industry and what opportunities lie ahead.
– 57 dedicated service partners exhibiting the latest technology and solutions to help you lend smarter, better and faster on the Innovation Floor.
– More than 45 interactive forums with opportunities to discuss and shape the future of fintech and help you create a game plan for your business.
– Networking opportunities with 850 online lending industry decision makers.  We make sure you have time to connect with your C-level peers, share ideas and learn from each other.