PitchHelsinki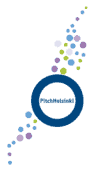 The event is organised by EnterpriseHelsinki (City of Helsinki, partner of the event) in cooperation with Invesdor, FiBAN and the Aalto University Start-Up Center.
What and when?
What: PitchHelsinki pitching event – 10 ambitious startups pitching their concepts to investors
When: November 20th, 2013. Where: Helsinki city hall for invitees; online stream at www.pitchhelsinki.fi
Week prior to PitchHelsinki
The pitches of the PitchHelsinki startups will be published on Invesdor's website.
You can preview the pitches to be presented at PitchHelsinki on November 14.
The day of PitchHelsinki
The funding rounds of the companies will only be open for one day, the 20th of November, at the end of which the rounds will be closed.
The companies will set their minimum targets and valuations low in order to encourage investors into taking action.
Follow the event either in person at the Helsinki city hall or via online stream at www.pitchhelsinki.fi
Find the companies that interest you and that you believe in, and invest in them!