Prince AbdulAziz International Prize for Entrepreneurship in Saudi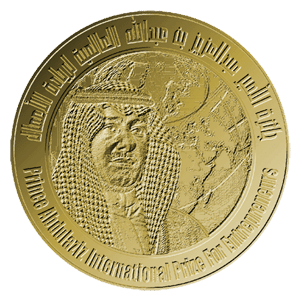 Is the annual awards launched by His Royal Highness Prince Abdulaziz bin Abdullah bin Abdulaziz , a Centennial Fund global initiatives .
The first prize in the world for entrepreneurship , under the supervision of the advisory (Team one )
It serves as a pilot program to encourage pilot projects , where the awards are designed to celebrate the owners of pilot projects in the Kingdom and the world through recognition and rewards .
Where the total value of prizes up for a million Saudi riyals or about the ( 270,000 ) dollars.
In addition the award is bearing all the expenses of all the winners coming from all over the world , to Saudi Arabia.