SOCIAL ENTREPRENEURS: HAVE YOUR SAY!
January 16, 2014

-

January 17, 2014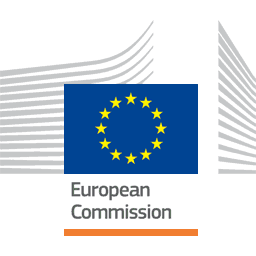 SOCIAL ENTREPRENEURS: HAVE YOUR SAY! 16-17 January 2014
EMPOWERING SOCIAL ENTREPRENEURS FOR INNOVATION, INCLUSIVE GROWTH AND JOBS
The registration process is easily completed in four main steps.
Important information:
You must complete all steps for your registration to be accepted. It is not possible to save an incomplete registration and come back to it later.
Attendance to the event is free for all, but registered participants are expected to cover their own travel and accommodation costs. Check out the event website for more information.

Social Entrepreneurs: Have Your Say!

About the event

Europe is changing – and new economic models are needed. European citizens, business, entrepreneurs and policy makers are taking action on the challenges we are facing in our social, economic and environmental spheres through social innovation, new forms of investment and surprising solutions. One of the key results is the emergence of a new social entrepreneurship sector which is taking root throughout Europe.

The European Commission, as a key policy maker for Europe, launched the Social Business Initiative (SBI) on 25 October 2011. Its objective is to illuminate and stimulate the action and innovation that is already taking place and to support it, through a favorable eco-system, to move forward by connecting policy makers, social entrepreneurs, citizens and investors.

Have Your Say! is a 2-day event in Strasbourg on 16–17 January 2014 that will bring together all the stakeholders to discuss the issues we face. This is a great opportunity for all those interested in the field to come together, "united in diversity", to co-create a coherent pathway and continue building a healthy and vibrant social entrepreneurship sector right across Europe.

Objectives

Take stock of the Social Business Initiative (SBI – 25 October 2011) achievements and implementation
Identify the future priorities for action and where the EU could add value and support the scaling-up of social entrepreneurship
Engage stakeholders in an innovative and participative environment to shape the European agenda for the next 3–5 years
Strengthen stakeholder networks to support the emergence and scaling-up of initiatives and best practises
Create more ownership and awareness among institutional actors

Expected Outcomes

Strengthen and build the social economy network so that new initiatives are facilitated
Strengthen cross-cutting collaboration between key European actors around social innovation
Both EU policy-makers and Member State authorities should leave the event with a sense of:

The importance of social enterprises for the European economy and its competitiveness
The needs of social enterprises
What should be done in the years to come to address the remaining bottlenecks (a roadmap from stakeholders addressed to EU institutions)

Registration

Please use the registration form to apply.

Attendance to the event is free for all, but registered participants are expected to cover their own travel and accommodation costs. 


Programme

Overview:

Thursday 16 January afternoon – Information: Workshops

Workshops of information and debate will be organized by the services of the Commission and the EESC. The themes will be divided into four main groups, after both the GECES experts and the expected participants in the conference have had the possibility to indicate their preferences regarding the themes via the online registration tool.

Microfinance and social entrepreneur's stakeholder forum on green economy
Improving the access to funding
Increasing the visibility of social economy
Improving the regulatory framework

Thursday 16 January afternoon – Conversation: OpenSpaces

If you have a theme / question / topic which is important to you but is not covered among the themes of the workshops, you can organise a special mini-workshop in OpenSpace. In this case, you need only to bring your theme and interest with you; once here, you will be facilitated in posting your theme to invite other participants to join your conversation. (If you do not have a theme yet, you are welcome to participate in OpenSpace by joining the conversations posted that are of interest to you, as well as by coming up with a theme on-site).

Friday 17 January afternoon – Coaching sessions

To foster connections between social entrepreneurs around resolution of concrete projects ("Hold-ups" by CommonsSense). More info soon.

Friday 17 January afternoon – Field visits

Field visits of local social enterprises in Alsace and Baden-Württemberg. More info soon.

Venue

Strasbourg Convention Centre ("Palais des Congrès"), close to the European Parliament.