SuperCharger KL Demo Day 2017 – Kuala Lumpur
December 15, 2017 @ 2:30 pm

-

7:00 pm

+08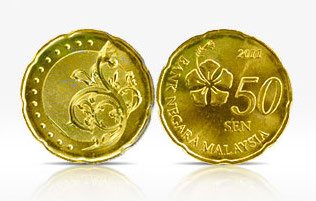 SuperCharger will be showcasing the progress made by the nine companies in our 2017 cohort at SuperCharger KL FinTech Accelerator 2017 Demo Day on December 15, 2017 2.30-7pm
Join SuperCharger startups, scale-ups, partners, investors, and team as we celebrate the success of the Kuala Lumpur 2017 program by hearing about the cutting edge solutions from our nine companies at the Securities Commission.
You will then have the opportunity to meet the startups and other guests as part of a larger networking session.
Capnovum [RegTech]. A cognitive compliance management platform providing up-to-date repository of regulations, obligations and regulatory news.
Chekk [KYC & Digital Idenitity]. A Digital Identity ecosystem, individuals are empowered to own and reuse their personal data helping with KYC at banks.
MyFinB [Big Data Analytics]. A cognitive analytics tool that uses NLG technology to create reports for SMEs.
Neosurance [InsurTech]. The first AI agent to offer instant contextual insurance protection and assistance through smartphone push notifications.
Neuroprofiler [RegTech & WealthTech]. A behavioral finance game to help financial advisors assess the investor profile of their clients.
Pand.ai [A.I. & Chatbots]. Interactive AI chatbots that understand, remember standard and non-standard English/Bahasa/Chinese.
Pulse iD [Big Data Analytics]. An identity platform with over a million smartphone users, uses geolocation to unlock security, and biometric services to banks, telcos & media clients.
Solus [Cybersecurity]. Providing next generation, multi-factor authentication software that seamlessly integrates biometric security solutions and fraudulent behavior across multiple platforms.
Springday [InsurTech & SaaS]. Empowers health & wellbeing resources to make healthier, happier people.
SuperCharger KL 2017 Demo Day Schedule:
2:30 – 3:30 Registration
3:30 – 3:40 Welcome Remarks
3:40 – 4:00 SuperCharger Program Introduction
4:30 – 6:00 Partner Speeches & Startup Demos
6:00 – 7:00 Networking