Women Investing in Women Summit – Singapore
August 6, 2014

-

August 7, 2014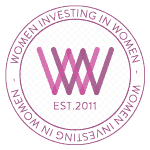 The two day summit will include keynote presentations by industry thought leaders, panel discussions, pitch sessions and hands on breakout sessions focused on teaching a select group of women the basics of angel investing, scaling entrepreneurial growth, the tools to access capital and the fundamentals of private equity and impact investing.
Women INVESTING in Women, founded in 2011 by Ms. Anu Bhardwaj, is a branded coalition and social movement of passionate individuals, around the globe –UNITED, for creating broader access to capital and supporting economic empowerment for women and girls. We accomplish this through public-private partnerships, education and information sharing through social media, and collaborations to promote financial literacy. Our activities range from advocacy for global women's issues, access to capital seminars for women entrepreneurs— to a broader dialogue towards increasing the number of women on corporate boards and in the global private equity industry. Our upcoming Women INVESTING in Women Summit Series in 2013-2014 will be taking place in New York City, Stockholm, Phoenix, Silicon Valley, Johannesburg, Muscat, Singapore, and Santiago.
ABOUT OUR SUMMITS
Women Investing In Women: is a branded platform of high impact educational programs and public-private partnerships emphasizing financial literacy and entrepreneurship by women for women, globally. These programs address the need for high quality online content and interactive event formats that foster broader access to capital for women and the growth of women-led businesses.
Related Events