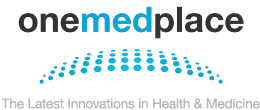 OneMedPlace today announced panel presentations for the 6th Annual OneMedForum, on January 7-9, 2013, at the Sir Francis Drake Hotel in San Francisco.
"We've identified a number of timely themes that address the rapidly changing financial environment and ideas on how to build companies in a capital constrained market," said Brett Johnson, CEO of OneMedPlace, the organizer of the Forum. "These sessions will be invaluable to any investor or entrepreneur looking to build and finance a growth company."
The Panels will include:
Changes to Reg D General Solicitation: The Dramatic Catalyst of the JOBS Act. Will this landmark legislation open vast sources of private investment capital previously not available?
Connected Health: Technology in the Hands of Patients Changes Health Delivery—A Brave New World of Medicine. With smartphones and new diagnostic tools, the day when every patient has a computer chip implanted and feeding data to his/her provider (and payor) is not far off. Better-connected patients with access to more efficient treatment will completely disrupt the healthcare complex.
Diagnostics: Genome Sequencing, Biomarkers, and the Death of Reactive Medicine. Changes to intellectual property law, decisions to regulate diagnostics as devices, and new advances in biomarkers have dramatically altered the way investors value this sector.
Crowdfunding: What Role in the Continuum of Financing Early Stage Innovation? Will this represent an important new financing stage before the Angel Capital round? How will traditional investors value this concept of "public venture capital?"
Bootstrap Finance: Bringing a Device to Market with Limited Resources. Outsourcing, staged development, globalization, and a regulatory paradigm shift will be discussed in the context of appropriate financing strategies.
Tech Transfer: Tapping into University Technology for Breakthroughs and Competitive Advantage. A wealth of technology exists within U.S. universities, much of it available and increasingly powerful. How will investors tap into this, and what resources foster the spin-out process?
CEO's Unplugged will return again. AdvaMed brings us this highly popular panel brings together the top executives in healthcare and life sciences to discuss their outlook on the year ahead.
Fund Managers Outlook. A candid session with successful fund managers focused on microcap public companies in this space. The decline in research coverage of microcap public companies creates extraordinary opportunity to identify undervalued stocks with significant upside. Hear from the experts, and how they have consistently generated returns significantly higher than the averages.
In addition to these panels, the conference will feature more than 110 company presentations by some of the most promising public and private companies in the sector. The public company track – featuring promising, lesser-known microcap stocks – will be webcast live online on OneMedTV. OneMedForum also features workshops on operational areas of finance, networking sessions and 1×1 meetings.

Over 1,000 attendees – investors, including angel, seed, high-net worth individuals, family offices, institutional, venture capital and private equity — are expected to attend. With a new investor outreach program focusing on virtual networking, registration is up 300% compared to October 2012.

Sponsored Links by DQ Promote