Our Mission
Crowdfund Insider is the leading news and information website covering the emerging global industry of disruptive finance including investment crowdfunding, blockchain/distributed ledger technology, digital assets, online lending, digital banking, and other forms of Fintech. We also cover the policies and regulations that impact innovative financial services.
Our site provides extensive coverage, and industry-leading perspective, from a team of staff writers and leading industry expert contributors from around the world.
How to Get It
There are many ways you can receive Crowdfund Insider's content…
Join our
LinkedIn group
to discuss the day's best content with other industry experts and suggest content to us

Sign up for our
newsletter
and receive featured articles sent to your inbox once a week
Email Newsletter
Like us on Facebook for one or two of our favorite stories per day
Follow us on LinkedIn to receive only our best featured content

Are You Interested in Writing for Crowdfund Insider?
Crowdfund Insider is currently looking for part-time reporters (stringers) who are interested in covering Fintech, investment offerings, blockchain, and other forms of disruptive finance. Hours are flexible and locations can be anywhere. If you are interested, please email us here. Please include a link to your LinkedIn page and/or a CV.
---
Submitting Content to Crowdfund Insider
To quickly send us information about anything related to Fintech, visit our submit a tip page.
Have a press release? You may submit it here (paid).
Want to become a contributor? Let us know at [email protected]. We are always looking for thought leaders that have a valuable perspective to share.
Just looking for backlinks. Sorry, you are in the wrong place.
If your content isn't suited for an online form you can also email us directly at [email protected].
Advertise With Us
If you are interested in advertising or promoting your service or product on Crowdfund Insider please email us at [email protected]. You may also call us at (917) 818-3443. If we do not answer please leave a message and we will get back to you shortly.
Also – please do not email us requesting link insertion into already published articles. You are welcome to purchase fixed position display advertising in an article.
Andrew Dix
Co-Founder and CEO
Andrew Dix is CEO and founder of the Crowded Media Group, LLC, publisher of Crowdfund Insider, the leading news and information site covering disruptive finance including online capital formation, online lending, blockchain and other forms of Fintech. He is also the founder of DisclosureQuest, a searchable database of securities filings including Reg D, Reg A+ & Reg CF. Andrew is a vocal proponent for access to capital for small and emerging companies and the need for an innovation-driven economy. He is a member of the Cambridge Alternative Finance Leadership Advisory Board, part of the Cambridge Centre for Alternative Finance (CCAF) at the University of Cambridge Judge School of Business. Crowded Media Group has partnered with CCAF as the media partner on their Alternative Finance Benchmarking Reports. A recognized authority in the Fintech world, Andrew is a participant in the bipartisan Securities Regulation Working Group organized by the Heritage Foundation. In 2016, Andrew received the New Capital Markets Leadership Award For leadership in the development of new capital markets under the JOBS Act. He is a founding special advisor to the Association of Online Investment Platforms. Andrew has a BA in Economics from Vanderbilt University and a Masters in Business from Boston University. He also attended Case Weatherhead School of Management where he continued his education in Finance.
Kristin Voinovich
Co-Founder
Kristin is a finance professional with 20 years experience in Corporate Finance, Public Finance, Asset Securitization and Real Estate Finance. She has held various positions at Banc One Capital, McDonald Investments (KeyCorp), and NatCity Investments (now PNC). Kristin's background has provided perspective for both small and large market business segments including the various compliance and legal challenges for raising capital. She is intrigued to see how the possibilities of crowd funding further change the dynamics of capital allocation in our markets.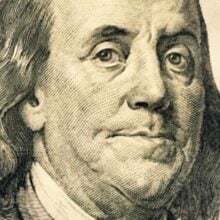 JD Alois
Staff Writer
JD Alois is the pen name of a frequent contributor to Crowdfund Insider. JD has a background in finance and media. Email: [email protected]
Omar Faridi
Reporter
Omar has an undergraduate degree in Computer Science, with a minor in Mathematics from the University of Nevada, Las Vegas. He also possess a Master of Science degree in Psychology from the University of Phoenix. Omar has also pursued independent study programs focused on public-key cryptography and quantum computing. His professional work experience includes working as an application developer for the University of Houston, data storage specialist at Dell EMC, and as Teacher of Mathematics in the United States, China, Kuwait, and Pakistan. Omar can be reached at [email protected]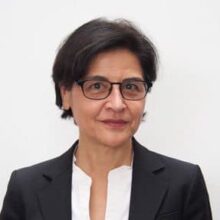 Therese Torris
Senior Contributing Editor
Therese Torris is an entrepreneur and consultant in eFinance and eCommerce based in Paris. She has covered crowdfunding and P2P lending since the early days when Zopa was created in the United Kingdom. She was a director of research and consulting at Gartner Group Europe, Senior VP at Forrester Research and Content VP at Twenga. She publishes a French personal finance blog, Le Blog Finance Pratique and curates crowdfunding news on Scoop.It.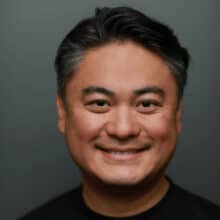 Timothy Li
Contributor
Timothy Li is the CEO of Kuber and MaxDecisions. He has over 14 years of Fintech industry experience. He's passionate about changing the finance and banking landscape. Kuber launched Fluid, a credit building product designed for college students to borrow up to $500 interest free. Kuber's 2nd product Mobilend is a true debt consolidation product, aiming to lower debt for all Americans. Li also the co-founder and President of P2P Protect, an Insurtech platform that offers P2P insurance products. Li sits on multiple advisory boards including Rocketloans.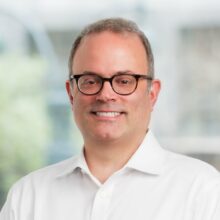 Lee Schneider
Contributor
Lee A. Schneider is General Counsel at Block.one, one of the world's largest blockchain companies and creator of the EOSIO blockchain protocol. In that role, Schneider is responsible for various aspects of the legal function as well as the company's government affairs initiatives. He joined Block.one after leading the blockchain, Fintech, and broker-dealer practices at two major international firms. Lee has been recognized as one of the leading voices in blockchain-related regulation and compliance and has played a role in structuring several of the largest and most successful blockchain-related projects. Schneider co-hosts the Appetite for Disruption podcast with Troy Paredes and is the contributing editor for the Chambers and Partners Fintech Practice Guide. He is the contributing editor of the Chambers and Partners 2019 Fintech Practice Guide. All views expressed are in his personal capacity and reflect only his personal views and not those of Troy, Chambers, or block.one or its directors, officers or employees. His views do not constitute legal, investment or any other type of advice. [email protected]